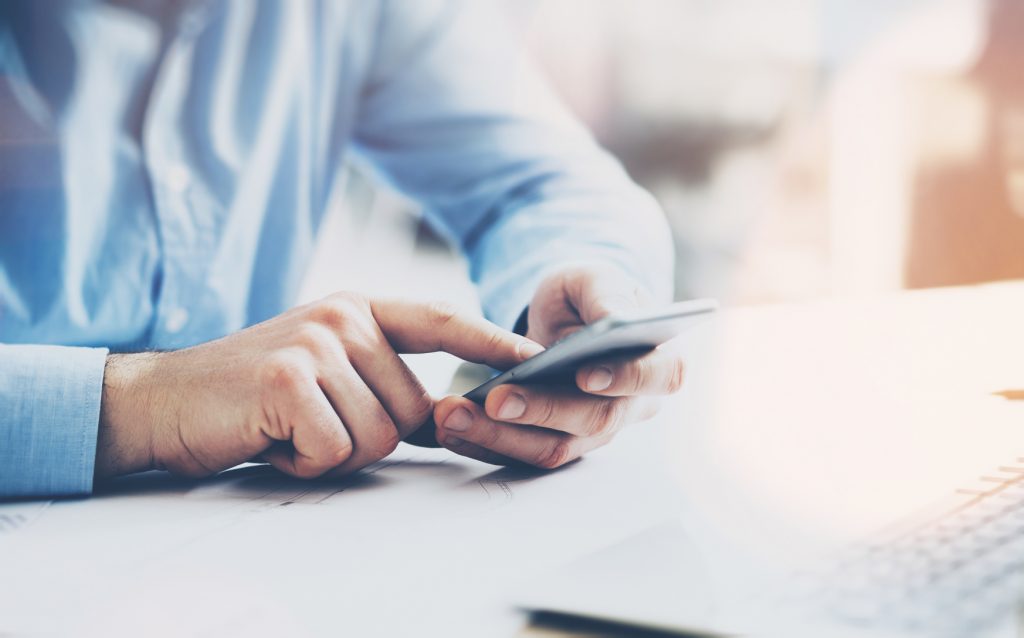 With the growing popularity around collaboration tools, especially when it comes to video and web conferencing, it might surprise you to hear that the vast majority of users still host pure, audio-only remote meetings.
In fact, a survey from Research Now, of more than 1,000 frequent conference callers, showed audio-only usage at 70%. That's more than ⅔ of users who still dial in to their remote business meetings — where critical, and sometimes confidential, information is shared.
Why is this?
One-size-fits-some and avoiding embarrassment
More often than not, the real reason people forego web and video for dial-in is pretty simple: such products are often designed to include a kitchen sink full of conferencing features and most people are afraid of complex tools.
Conferencing products are often developed (and purchased) to cater to all departments, including specialist user requirements (e.g. HR, IT, trainers). This drives product complexity. And, while business people, like trainers for instance, genuinely need and will use features like remote access, polling and whiteboarding, such features are way beyond the average user's requirements.
Rather, the majority of users in an organization use conferencing tools for important internal or external business calls. They're most often looking for high-quality, reliable audio and the ability to share something visual. But there's an aversion to the risks of using unfamiliar software in the heat of the moment when hosting a remote meeting. These (potentially stressful, or rushed) business meetings aren't the place to experiment with new technology or complicated tools.
Instead, users will settle for what they know – dial-in conferencing – despite its limitations. At least no one will end up looking foolish.
Don't forget, there are still many people who simply did not grow up in the internet age, and dial-in is what they know. There is a real need for those of us in the technology community to address this imbalance between what users want and what technology is actually capable of.
A question of security
So, when users are relying on an audio-only, dial-in experience, what impact does that have on the business?
First and foremost, it poses a pretty significant security risk. The Research Now survey indicated that almost all conference callers admit to hosting meetings where they're unsure of who's on their call, and the majority found this security to be the norm.
In a time of growing threats and security risks worldwide, why is this lack of vigilance even allowed let alone considered a normal practice among the majority of users?
This just doesn't sound right if we're expecting to relay sensitive, confidential business information in a safe and secure manner. These calls become rich pickings for professional phishers, disgruntled employees and the like. In fact, in 2012, the FBI admitted to hosting a conference call with Scotland Yard and other foreign police agencies regarding a joint investigation of a hacker group and its allies, only to find that the hackers themselves were on the call.
To add insult to injury, the eavesdroppers didn't need to hack into the call. Rather, they simply obtained an email with the dial-in details.
And even if breaches are unintentional or accidental, they can be embarrassing. Consider such situations as back-to-back calls where one guest joins the call and overlaps with an earlier meeting.
But how do we bridge the gap? How do we move users into a more fluid, updated and secure way of joining their remote meetings? How might we tempt people away from dial-in?
Paving the way for a new user experience
When it comes to conferencing and collaboration, the common response you hear from vendors tends to be:
You need to convince users of the value of new tools
You need to teach users a new way of working
You need to invest more time and money into training users
But they've got it all wrong.
More than anything, the alternative you offer must be even easier than dial-in – the simplicity and ease of use should speak for itself. A range of new features and technological advances can turn heads, but will scare off people if they can't access it easily.
Also, it will always be difficult to get people to change habits. The right tool will accommodate the way users want to work, not force them to change their habits.
More training isn't the answer, either. Most business people are neither inclined nor incented to invest time in training for conferencing tools – only those that truly need feature-loaded products for their day-to-day work will take the time to learn them. Everyone else expects their conferencing tool to just work, no training required.
With all this in mind, we know it simply isn't realistic to remove dial-in numbers entirely, either. There are scenarios where dial-in is actually a necessity (for instance, when a user doesn't have access to the internet). So, retain it as a secondary joining option.
Clearly, dial-in isn't going anywhere soon, but by offering a more approachable user experience and a tool that is tailored for the majority use case, you can begin to guide people toward a better way of joining their remote meetings.