Make frustrating conference calls a thing of the past.
LoopUp offers a refreshingly different remote meeting experience. Stop struggling with dial-in numbers and passcodes, missing guests, background noise and confusing controls.
From scheduling and joining to one-click screen share, LoopUp streamlines conference calls so you can focus on business, not on the meeting.
Get a live demo of the LoopUp premium remote meeting experience.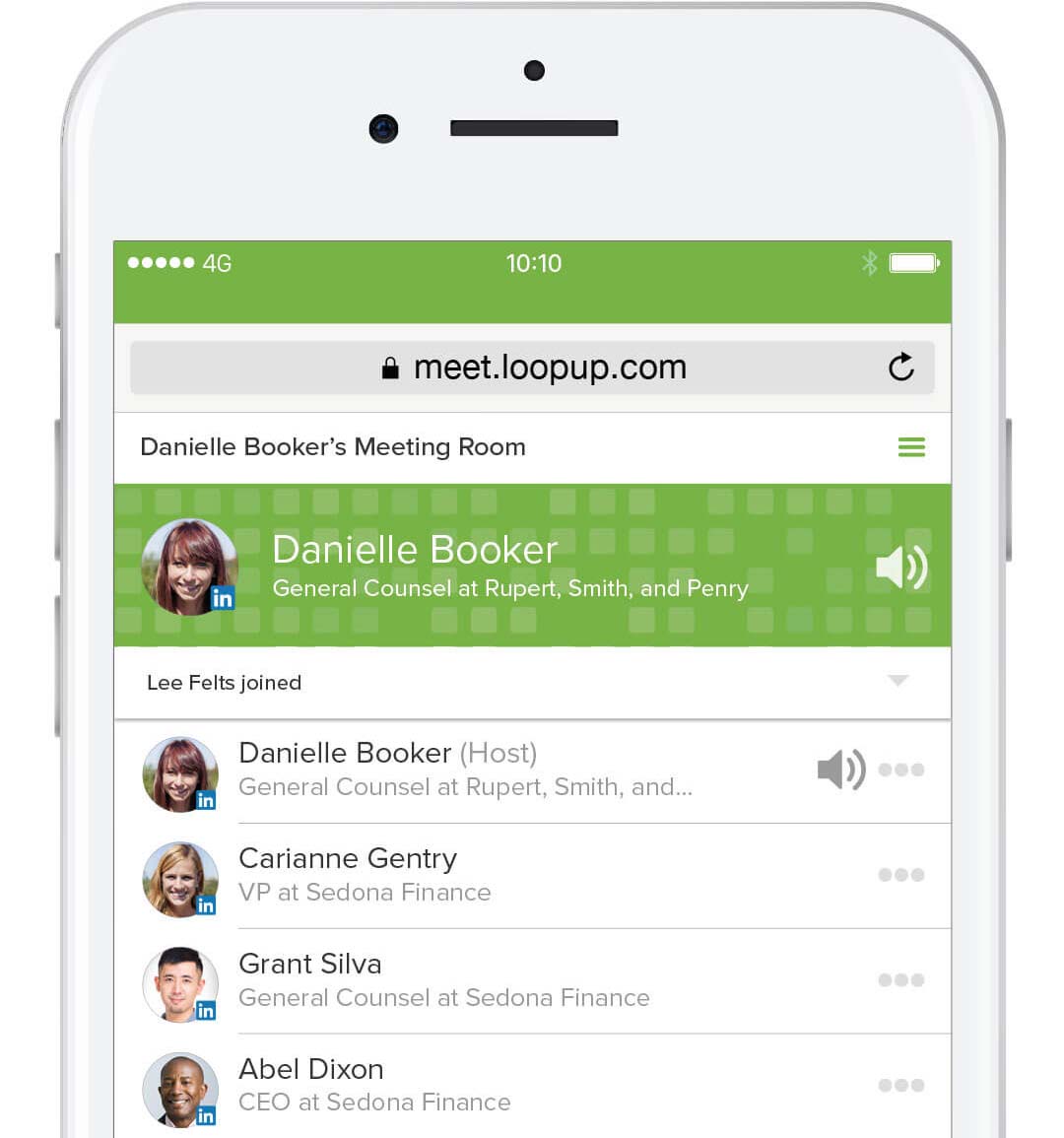 Stop struggling with painful conference calls.
Get alerts when your first guest arrives
Join meetings via the link, no numbers required
Know who's on and who's talking
Share your screen in one click
"LoopUp really is the easiest way to bring people together into a conference from anywhere around the world."
Ian Stewart, Telecommunications Specialist, Travelex
Collaborate in real time and eliminate the common frustrations associated with conference calls.