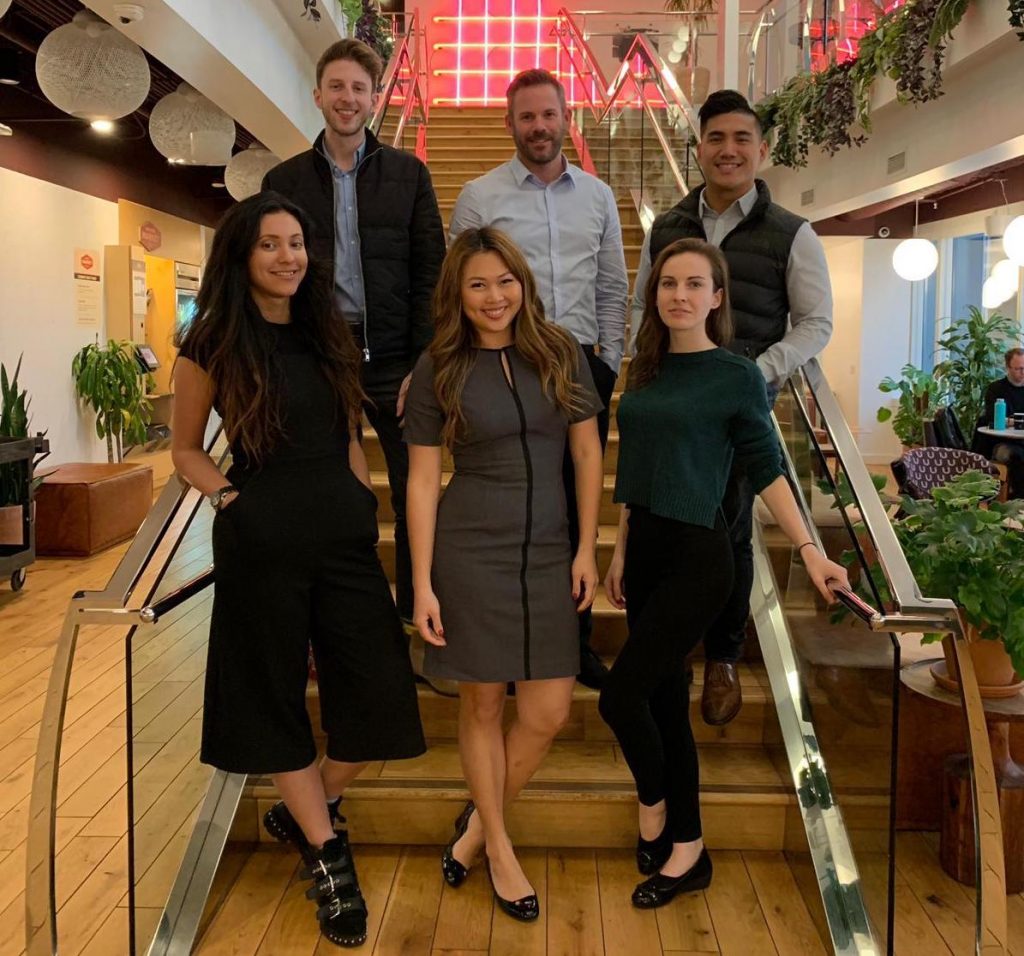 LoopUp has opened an office in Los Angeles, amid further US expansion. The expansion into Los Angeles follows our other recently opened offices in Dallas and Chicago, underpinning a heightened commitment to the North American market.
A unique location
The new LA offices will be situated in the heart of the central business district of Downtown LA, on the 35th floor of the prestigious Gas Company Tower. Los Angeles is one of the most substantial economic engines within the US, providing a diverse economy in a broad range of professional and cultural fields. In the 2017 Global Financial Centres Index, Los Angeles was ranked as having the 19th most competitive financial centre in the world, and sixth most competitive in United States. The nation's largest trade and manufacturing base is situated here and, as of 2018, Los Angeles is home to three Fortune 500 companies: AECOM, CBRE Group, and Reliance Steel & Aluminum Co.
Despite the financial growth in the region and fast adoption of new technology, 68% of people still dial-in to their conference calls using phone numbers and access codes. There is a distinct lack of transparency with dial-in and 50% of conference callers consider it normal not to know exactly who is on their call. In addition to this, on a typical call, 15 minutes are wasted getting the meeting started and dealing with distractions. We are hoping that our new expansion into the area will help resolve these common conference call frustrations. While LoopUp already has many clients in the LA area, we're looking forward to growing our presence by offering more localised support.
Meet our team
As part of our expansion, LoopUp has recruited a team of people in Los Angeles who will be working as a 'Pod' consisting of business development associates, sales executives, and account management executives. Unlike traditional commercial structures, the Pod make-up promotes efficiency between all functions and drives a collaborative 'best foot forward' culture. The team is made up of people with diverse backgrounds which has led to a fun, exciting and successful working environment.
Some of the new recruits have joined LoopUp at a more experienced level, having undergone a two-month intensive global training programme called 'Pod Academy'. The programme is aimed at more experienced individuals looking to make a career change. 'Pod Academy' provides a more dynamic lever to expand our established and consistently-efficient pods structure by upskilling employees rapidly. Over the course of the year continued growth is expected to be maintained, as we dive into the opportunities the county has to offer.
LoopUp's global growth
LoopUp entered the market in 2006 and set-up two initial offices in London and San Francisco. This year, LoopUp have doubled their number of offices in the US and currently have a base in LA, Dallas, Chicago, Boston, Denver, New York and San Francisco with further expansion planned for 2019.
Currently, LoopUp work with over 7,000 clients across 25 different countries from 17 office locations worldwide, including US, Spain, Germany, Nordics, Australia, UK, the Caribbean and China. LoopUp plan to open further offices across the US, Europe and Asia-Pacific over the next 18 months.
If you'd like to learn more about how LoopUp's streamlined and intuitive software can improve the quality, reliability and security of your conference calls, please get in touch to set up a meeting.
Get the latest LoopUp news and announcements by following us on Twitter, Facebook or Linkedin