LoopUp Web App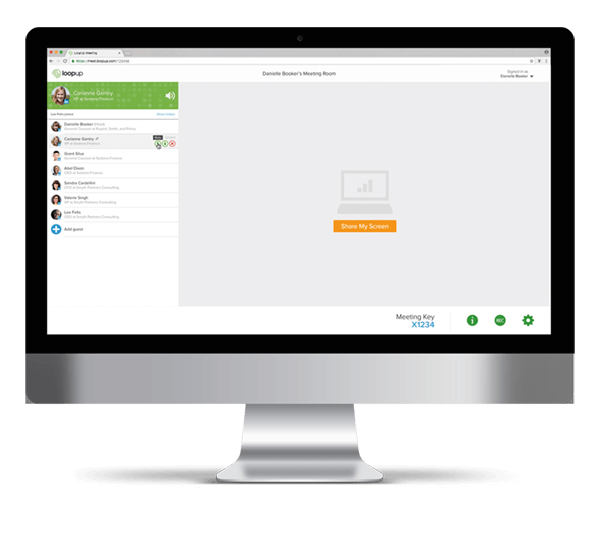 Our Web App offers you visibility, security and control from your computer, smartphone or tablet browser. You will always know who's just joined and who's speaking, you can add missing guests, mute distracting background noise, place guests on hold and record the call. Plus, from your computer you can effortlessly transform an audio-only call into a screen sharing session at any time.
To access the Web App, just log in to account.loopup.com.
You will also be automatically taken to the Web App if you join via the link in the invite or by clicking 'View' when an alert appears telling you that someone has joined your call.
---
Using the Web App
Joining your call
To join your conference, click 'Add/Join' then 'Join as Leader'. Choose the phone you wish to join from, or add a new number if it is not already there. LoopUp will call your phone and bring you into the conference.
Controlling the call
You can access controls which affect the whole call – such as recording or placing all participants on hold – by clicking the 'Controls' option.
You can access controls which affect individual participants – for example, muting – by clicking on the relevant line.
---
System Requirements
The following browser versions are supported:
Internet Explorer: 11
Safari: 10 and above
Chrome: 65 and above
Firefox: 59 and above