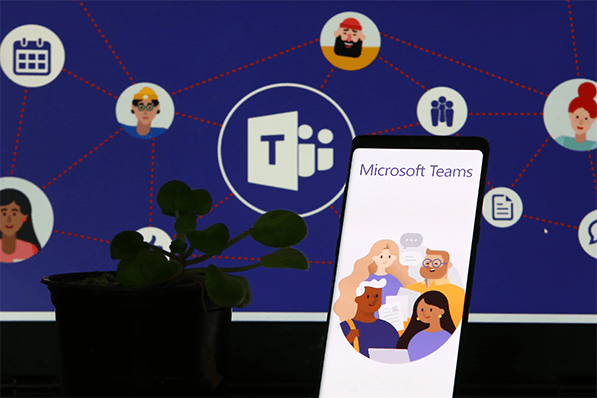 LoopUp's new app for Microsoft Teams means that users can now schedule and join LoopUp remote meetings directly from a Teams chat or channel with just a couple of clicks.
The app brings together two key elements of LoopUp's cloud platform for external communications – full telephony integration for Microsoft Teams, and LoopUp's award-winning remote meetings solution.
Telephony integration means that users can make and receive external phone calls on their business line using the Teams interface on their PC or smartphone. It's ideal for the modern work environment where people need flexible access to communications tools from the office, at home or on the go. And it means that businesses can replace their legacy on-premises phone systems, reducing operational cost and complexity. LoopUp uses Direct Routing to connect Teams users to the external phone system over our private global network.
LoopUp's award-winning remote meetings solution is optimised for external meetings with clients and other important guests. Its intuitive interface makes it simple for guests to join meetings, and it uses PSTN audio for absolute reliability.
The LoopUp app adds a button to the compose message area in Microsoft Teams. Clicking this button inserts a LoopUp meeting link into a Teams chat or channel. Users and their guests can then click that link to join a LoopUp meeting. The button also allows users to view their meeting history, download recordings and manage meeting settings from Teams.
The app is free to download here from AppSource, Microsoft's app store. Users will also need a LoopUp account to schedule meetings. If your organisation doesn't have an enterprise plan, individuals can sign up for a free LoopUp account here.
To find out more about how LoopUp can help you move your communications into the cloud, contact our sales team.