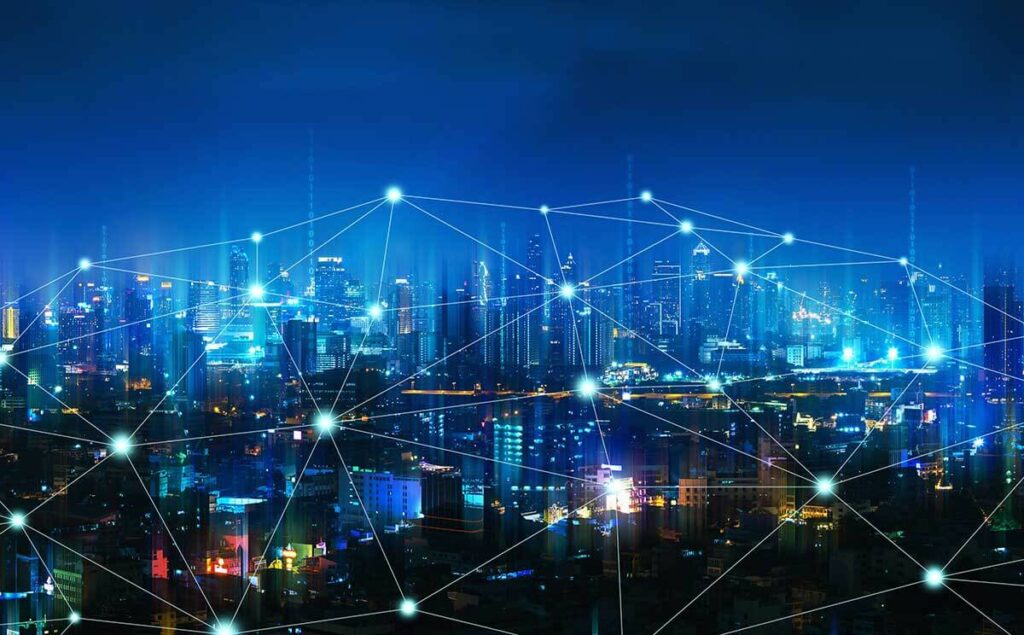 In this blog I will walk you through the experiences and challenges we faced to become the leading operator on Microsoft's Operator Connect program for Teams Calling, and how LoopUp quickly stood out among competitors with the highest number of countries available on the program.


A brief history of Telephony in Teams
Microsoft released Teams in 2017, and since then Direct Routing had been the only way to integrate third-party telephony services into Teams. Direct Routing is Microsoft's name for allowing certified gateways to be configured with SIP Trunks into Microsoft to deliver on-premises PSTN services into Microsoft Teams.


The beginning
Initially, Direct Routing served organizations wanting to leverage their existing local carriers and on-premises equipment with Teams. Professional Services firms tapped into this need, offering specialist services to sell large scale projects to deploy dedicated Direct Routing solutions for customers along with substantial support contracts or managed services agreements to support, manage, or even completely host the infrastructure they deployed. Although this meant that organizations without in-house expertise could have Direct Routing, the large professional services costs and potentially larger multi-year support contracts created a high barrier to entry.



Golden Age of Direct Routing
Managed Service Providers then began offering SaaS products based on the Direct Routing components, giving rise to cloud-hosted multi-tenant Direct Routing platforms. These solutions were attractive due to their monthly subscriptions and alignment with OpEx models but added complexity due the end-customer still needing multiple carriers for telephony services. This is because it is not possible to resell telephony services to end-customers unless you are a regulated telecommunications service provider in every country you provide telephony services in. Most Managed Service Providers are not regulated telecommunications service providers.
Despite that, customers could still benefit from using these multi-tenant solutions to bring their own carriers into Teams. The downside was that additional providers are in the mix, leading to more complexity and finger pointing when troubleshooting issues across a patchwork of carriers, under multiple contracts.
Domestic carriers often lagged in getting their own Teams offering to market, focusing on their legacy PSTN services, dedicated hosted PBX offerings, or generic SIP Trunking. This left a gap for 'meta-telcos' to act quickly and rise to the demand. Using their regulated status in each country they serve to provide both Direct Routing-as-a-Service coupled with their telephony services, leading to a single contract, single support interface, all under one contract in an OpEx model.


The 'wild west' of Direct Routing
By 2021, the Teams Direct Routing market became flooded with diverse offers of varying standards and capabilities, with and without bundled telephony services, and a mix of dedicated or shared solutions available, leading to a tarnished reputation as the industry became seen as a 'wild west'.


Enter Operator Connect
Operator Connect restored order by implementing rigorous testing and interoperability standards to meet minimum SLAs for call quality and network performance before operators (Microsoft's preferred term for carriers or telcos) could be certified and listed. The program also called for controlled escalation and shared ticketing systems, creating a 'synergy' between operators and Microsoft meaning no more finger-pointing as they had an established way to work together on issues.
Operator Connect is an 'app store' for certified Teams telephony providers.
Since Operator Connect became available back in 2021, it very quickly started to be seen by customers as a 'new/improved' version of Direct Routing in terms of getting telephony into Teams, it was quicker, easier, more secure, just as flexible as Direct Routing, and had better integration with Teams Admin Center through use of the Operator Connect APIs that all operators are required to support.
Operator Connect provides a secure and robust way for operators to provide telephony services into Teams, backed by APIs, and strict controls around accessing the minimal information that operators need to provide the service. This is a much-improved situation over the requirements that many Direct Routing-as-a-Service partners often asked for, usually involving service accounts, meaning individuals within the DRaaS provider had 'administrator' level access to the tenant, sometimes just for the initial setup, but often ongoingly for them to provide support. Operator Connect just needs 'consent' to be given by the customer for each country, then the operator can upload numbers to their tenant ready for use instantly.


The Decision
So here at LoopUp we have been providing Direct Routing-as-a-Service around the globe along with regulated telephony services under a single contract for several years, we saw the obvious advantages of Operator Connect early on.
The decision was made quickly, and we had two options in front of us. We could look at the newly announced Operator Connect Accelerator program or go directly on to Operator Connect in our own right using Microsoft's onboarding partner.


Operator Connect Accelerator
The Operator Connect Accelerator program is where a select few well-known SBC Vendors and Platform-as-a-Service providers help smaller carriers get their services into Teams by 'piggy backing' on their infrastructure that has already been certified by Microsoft and providing 'proxy' APIs or their own portals for those carriers to integrate with.


Operator Connect
As you can probably guess, we had the global infrastructure, the Microsoft Teams expertise, the regulated telecommunications service provider status, and our own in-house development team. So, we were well positioned to take on everything ourselves, while the Accelerator program would have been a quick 'ready-made' solution, it just didn't make sense for us to be dependent on a 3rd party.
We also decided to go 'all-in' with a global launch rather than a piecemeal approach region by region. We like a challenge. And despite this challenge meaning a more intense and focused project, it also meant we could provide Operator Connect to our existing and new customers in all their countries at launch. Nobody likes to wait for the next episode of their favorite show once they're hooked.


Implementation
A project like this required a multi-disciplined approach, we had to work closely across various departments including Legal, Commercial Operations, Service Delivery, Network Operations, and Engineering to ensure we could move quickly and overcome whatever Microsoft threw at us during the certification process.
Since LoopUp have had an established presence in all corners of the globe for many years, we quickly met Microsoft's requirements with minimal changes.
The next task was the API integration, and we saw our in-house development team rise quickly to the challenge and adapted our systems within a couple of weeks to have a working solution, ready for Microsoft's scrutiny.
Needless to say, we passed the certification.


The Launch and Rapid Expansion
After our significant global launch straight in with 34 countries in April 2023, within a day of being listed we had immediate interest from organizations all around the world coming from the 'Teams Admin Center'. With a sizable portion originating in the South Americas, I can only assume that region has been previously under-served for native cloud-based Teams Telephony solutions.
Our coverage further increased as we went through additional certification for each additional country without losing momentum, and today (in August 2023), we currently stand at 54 countries available on Operator Connect.
That is more countries than any other operator, all within less than 4 months after we first launched into the program. Our roadmap continues well into 2024, promising further growth.


Personal Reflection
Having deployed Teams Direct Routing myself for customers since Teams was born, and before that, designing and deploying Lync Server, and Skype for Business Server with telephony (known as Enterprise Voice 'back in the day'). Seeing the effort and complexity of deploying Direct Routing (either dedicated on-premises or multi-tenant cloud hosted), compared to onboard a new customer with Operator Connect for the first time, caused me to let out a rather embarrassing involuntary noise.
This was coming from seeing an average of 1-2 weeks turnaround for some of our larger customers to get the pre-requisites in place, go through infosec gates, create accounts, and give us access to implement the various voice policies, usages, and routing configuration required for Direct Routing. To being able to have a phone number ready to assign to a user in less than 3 minutes with Operator Connect.
What a time to be alive!


Conclusion
The rise to the top of the Operator Connect program for Teams Calling has been an exhilarating journey for LoopUp. We've navigated the changing landscape, embraced innovation, and emerged as a global leader in a short span. The future looks promising as we continue to expand and provide innovative solutions to our customers and partners worldwide. Truly, it's an exciting time to be a part of this technological revolution!
Find out more by reading What is Operator Connect? A Guide for Decision-Makers in Multi-National Companies.