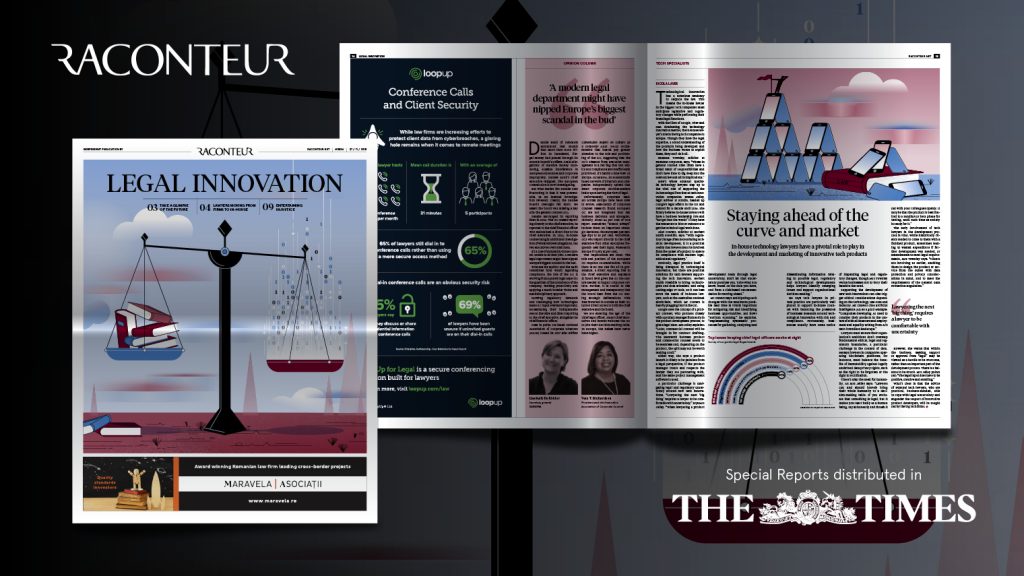 In the legal sector, protecting client data is sacrosanct. Yet, even with measures in place to keep records secure and information 'leak-proof', there is a glaring hole present in the security of most law firms.
It lies at the center of their communications, which occur often via conference call.
Despite the prevalence of robust, web-based conferencing solutions on the market, most lawyers are still dialing in to their important conference calls using only phone numbers and access codes. They have no way of confirming the identity of who has joined their calls when discussing what is regularly confidential content.
We looked at this trend and other sector-specific insights around the security of conferencing as part of the Legal Innovation 2018 report, published in The Times print edition today.
Findings include an astounding 85% of lawyers who said they've discussed or shared confidential information on conference calls, while 65% said that they've been unsure of who had dialed in to their calls.
If dial-in conferencing provides such an unsecured setting, then why do most lawyers persist with it? The experience is often rife with other frustrations such as not knowing who's speaking, waiting for late joiners and dealing with distracting background noise.
Read the full November 2018 Legal Innovation report to learn more about these issues and LoopUp's solution.
And, follow us on Twitter, LinkedIn and Facebook for more content regarding conference call security.