The long-standing dilemma we resolve
For too long, businesses have had to choose between the potential of collaboration software and the simplicity and reliability of traditional audio conferencing. LoopUp combines the best of both worlds, transforming your important business meetings.
POWERFUL COLLABORATION FEATURES
One-click screen sharing and video for more engaged meetings - visibility, security and control on all your calls
REALLY, REALLY SIMPLE TO USE
And by really, we mean 'really'. No training required, and no downloads for guests
ABSOLUTE AUDIO RELIABILITY
Click the join link and LoopUp calls your phone - always over tier-1 managed networks and never over the public internet
It's time for better meetings
Who just joined? Who has all the background noise? Can you see my screen yet? LoopUp gives you a better meeting experience – no training required. Watch the video to see how it works.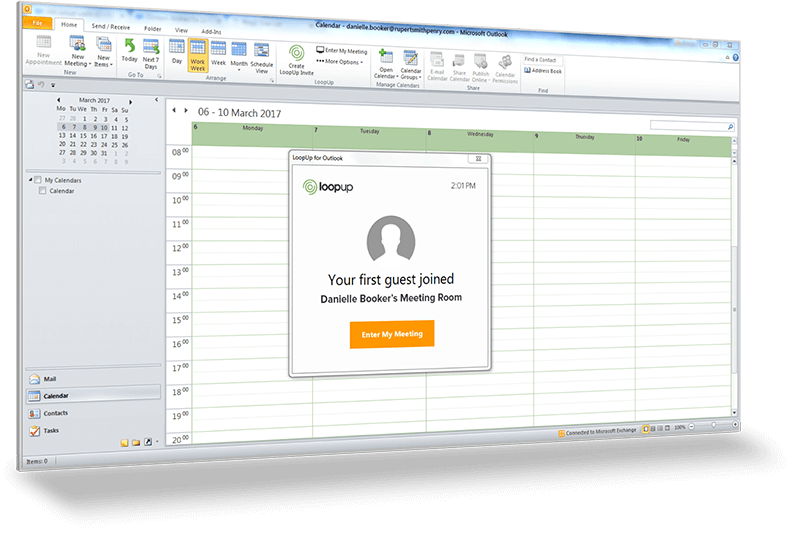 Less stress
Stop scrambling for dial-ins or worrying about missing a meeting. LoopUp does the heavy lifting for you so you can kick off each meeting with confidence and ease.
LoopUp for Outlook makes it easy to send invites in a couple of clicks.
Call Start Alerts let you know when your first guest joins, so you're never late.
Click the link and LoopUp calls you. No need to dial in.
Less mess
Get rid of unnecessary distractions and delays. Our intuitive interface puts you in control and lets you set the pace of your meeting.
Always know who's on and who's talking.
Add additional context with LinkedIn profiles.
Easily add late joiners and mute background noise.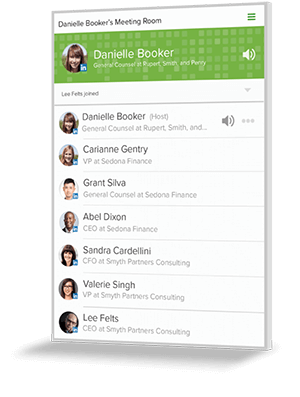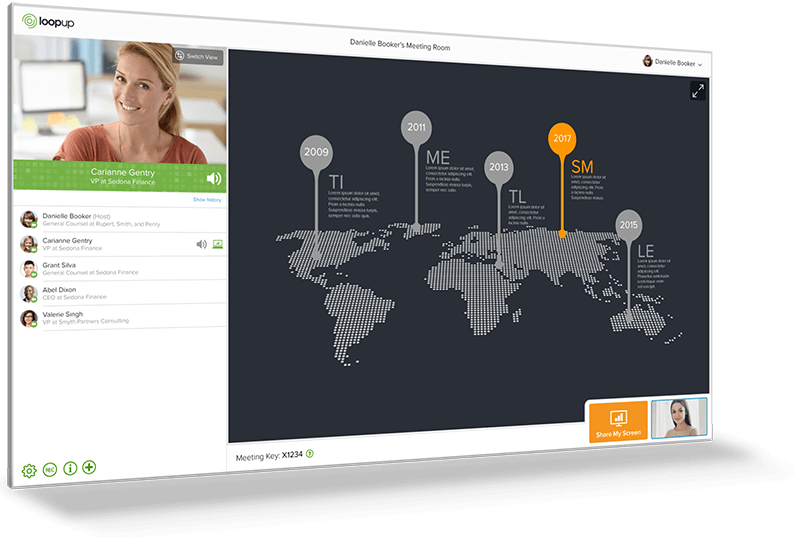 More meeting
With LoopUp's seamless experience, you get more out of your meetings, period. LoopUp guides you to richer, helpful capabilities so you'll have a great experience from any device – no training required.
One click to share your screen.
Video sharing starts at the host's discretion.
Guests can view on any device - no downloads required.
Enterprise-grade solution
LoopUp delivers a meeting experience you can trust, with the quality, security and
reliability you need.
Security
ISO/IEC 27001 certified globally for Information Security Management
Partnered with global market leaders for data center and colocation facilities
All personal data encrypted and transferred to EU model clauses
Always know who's on your meetings, no unexpected guests.
Reliability
World-class, global infrastructure built for resilience and redundancy
Exclusive network of redundant Tier-1 telecommunications providers
Managed Quality of Service and objective PESQ scoring on all routings
Separate audio and video streams for reliable audio quality
Billing
Transparent pricing, clear invoices and no hidden fees
A consultative account management approach to best value usage
Billing/matter codes for easy cost accounting and disbursements
Call Detail Records (CDRs) for integration with accounting tools
Single Sign-on (SSO)
Integration with SAML-based identity providers such as Okta, OneLogin, Ping Identity, Active Directory Federation Services (AD FS), Centrify
Familiar, secure sign in process for users
Optional auto-provisioning of users to streamline account creation & management
Management
Quick and easy to deploy – no user training required
Proactive account management to respond to your feedback
24×365 global customer support
Delegates
Outlook, web and mobile tools for support staff
Manage multiple users from a single interface
Send invites on behalf of others
Meeting recordings remain secure