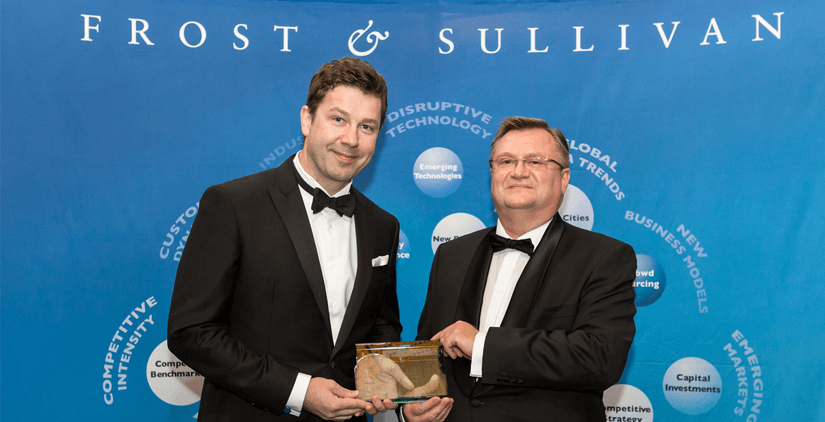 A couple of weeks ago our two co-CEOs, Steve Flavell and Michael Hughes, had the great pleasure of flying over to Monaco to attend the Frost & Sullivan 2015 Excellence in Best Practices Awards Banquet.
Steve and Michael were invited to the banquet to receive LoopUp's latest Frost & Sullivan award. Having previously received Frost & Sullivan awards for European Enterpreneurial Company of the year (twice!) and for New Product Innovation, we're pleased to report that our latest award is in recognition of the superior value we provide our customer with our conferencing and online meetings solution.
According to Adrian Drozd, Research Director at Frost & Sullivan, "LoopUp's product quality and user experience, combined with competitive pricing, have helped the company to differentiate itself from the competition. The company's vision of launching a simple-to-use and pain-free audio conferencing solution, blended with most essential web productivity features, is expected to bolster its growth prospects."
As ever, it's an honour to receive recognition in the form of awards, but particularly recognition that validates our product-led strategy. We're proud to offer a solution to problems that business professionals have had to endure on their remote meetings for far too long. Our thanks to Frost & Sullivan for the award and for the inspiration to keep on solving our customers' problems and providing them with a product that offers real value for their everyday meetings.
For more details: