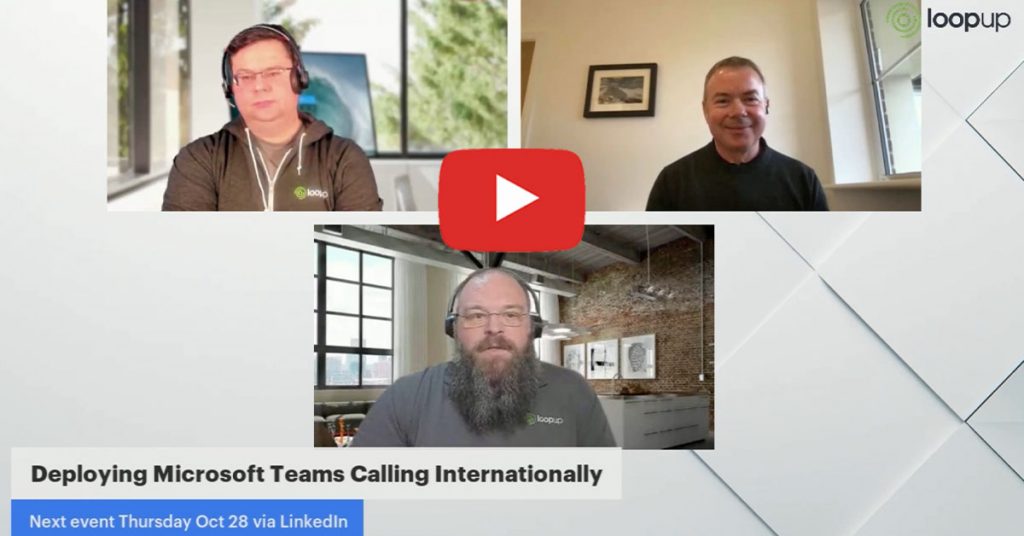 LoopUp Live: Talking Teams is a live webcast series, taking place via LinkedIn to look at how businesses can migrate their enterprise telephony to Microsoft Teams Calling and the best practices to support their journey.
In our third episode, our Host Ben Lee LoopUp's Microsoft Technology Lead, spoke with Steve McGeary LoopUp's SVP, Telecommunications Strategy and Graham Cropley, LoopUp's Global Head of Consulting about what multinationals can do to ensure best-in-class global coverage.
With Microsoft Teams Calling, employees around the world are able work off one consistent telephony platform, taking and making calls from anywhere needing only a suitable, internet-enabled device. But setting up the infrastructure to deploy Teams Calling is not without its challenges for multinationals. Telecommunications is a highly regulated industry and there are complex requirements to navigate in each site.
This episode covers:
The telecommunications challenges and the regulatory framework to navigate
PSTN replacement and connectivity considerations
How to overcome regulatory and PSTN complexities
E911 compliance
Steps to take to ensure global coverage with your telephony roll-out