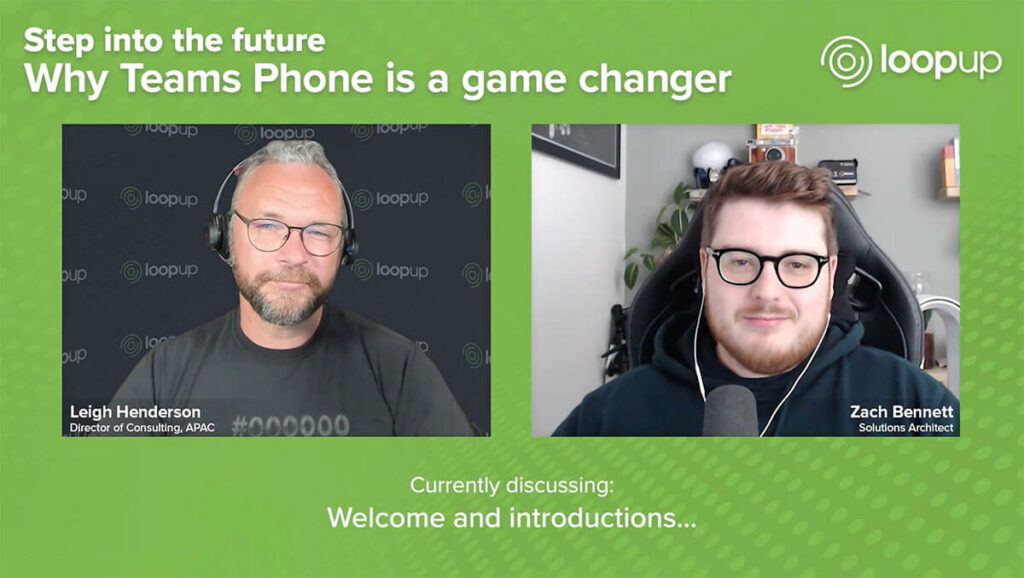 This episode kicks off the start of a 6-part series which will take its viewers on a journey of discovery when it comes to Microsoft Teams telephony options with a specific view towards Operator Connect.
Leigh and Zach introduce the series by giving an overview of what the Teams telephony landscape looks like discussing the different options available such as Calling Plans, Direct Routing, Direct Routing as a Service, and Operator Connect.
They also highlight what Teams does well in the wider Microsoft ecosystem with key areas such as integration capabilities between Outlook and Teams Phone and licensing efficiencies based on your current commitments.
This webinar series is for anybody that is currently on, or soon to start their Teams journey, as well as anybody with a role includes thinking strategically about Teams. Below is a list of the upcoming episodes included in the webinar series with a short synopsis:
Global Calling, Local Costs: The business case for Operator Connect.
How to think about Operator Connect at scale, across your entire organisation. Understanding the best way to take advantage of Microsoft Teams global presence and the operational, cost, and productivity benefits that choosing the right provider can bring you.
Conquering Complexity: A guide to a smooth Operator Connect implementation.
Discussing challenges that businesses face regarding figuring out the unknowns and how to handle perceived complexity. Then going into a deeper dive into the steps to integrate your existing systems into Teams.
Beyond the Basics: Understanding Teams Phone's Hidden Powers.
Understanding the power and capabilities included with Microsoft Teams Phone and how to use them to overcome the varied requirements you may have as an organisation.
Empower Your Employees: The transition to Teams Telephony made easy.
Tips for how businesses can get the most out of their Teams Telephony setup and how to empower your user's usage of Teams Phone to ensure you have smooth adoption.
Future-proof Your Calls: AI and the evolution of Teams with Copilot.
Taking a dive into the emergence of AI in Microsoft 365 with Copilot and what that means for your Teams Phone rollout. Exploring how Copilot can enhance your users experience of Microsoft Teams Phone.
We look forward to hearing your feedback on this series and would be happy to discuss any requirements you may have as a business to be able to migrate to Microsoft Teams Phone.
See our Operator Connect Coverage here.