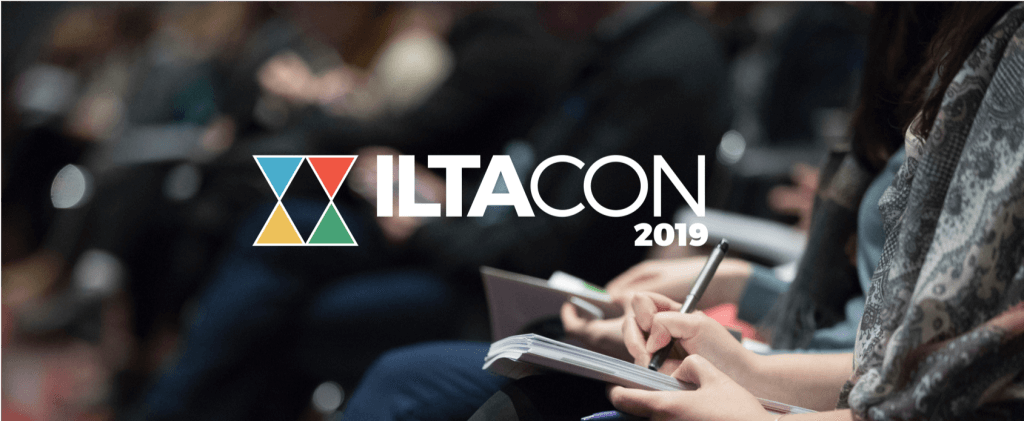 ILTACON, the premier educational and networking event for the legal sector, is over. But the trends and learnings identified at this year's event in Orlando are going to be relevant for the next 12 months and beyond. Thanks to a jam-packed agenda featuring the biggest names in legal tech, there were plenty of opportunities to rethink practice, process and approach. LoopUp sent a team of 10 senior execs and managers, for in-person meetings, press interviews, product demos and networking.
We can distil our learnings from the week into four key trends:
Artificial Intelligence in Legal
The rise of AI and how it fits into legal workflows dominated much of the conversations at ILTACON this year. There were some great presentations from Black Hills IP and the Orrick Analytics group on how to apply AI in your organisation, and common pitfalls to avoid. Artificial Intelligence can offer great promise for document management, contract review, eDiscovery, compliance monitoring, PII identification, etc. A major challenge to each of these areas has been the limitations of human labor in gathering quality data. The use of AI technology can save time, improve the output of work, enhance creative analysis, digest inhumane volumes of data and also reduce the stress and frustration at dealing with tedious repetitive uninteresting tasks. However, regardless of how exciting this new technology may seem, it is important to figure out if it's right for your business. In their ILTACON talk 'Solve Business Challenges with the Right Legal AI-Powered Software', TJ Johnson, Strategy Director at Olenick and Brent Melson, Vice President of Innovation at Olenick argued that the important question to ask is NOT "How do I bring AI into my legal organization", it's "What business problem can Legal AI-powered software solve?" Any business considering AI needs to make an informed choice on what is the right AI-powered software to fit their organization challenge and how can it be deployed successfully.
Although expectations are high with Artificial Intelligence technology, it is important to remember that AI tools need to be 'trained'. You will need to figure out how you will evaluate the answers and unlike traditional software AI may "drift" in quality over time based on changes to the data. How do you monitor your solution for accuracy and when do you know if it is time to retrain? It's also important to keep in mind the culture of your organization. What will the impact be to employees and clients and how will you get attorneys to use and trust AI? These were some of the questions asked by Eric J. Anderson, Director of Technology at Fireman & Company; Megan Kelly, Practice & Knowledge Manager at Katten Muchin Rosenman LLP; Nicola Shaver, Director of Knowledge Management at Paul Hastings LLP and Heath Harris, Director of Legal Operations Innovation at Fenwick & West LLP in their session 'Scaling Up Adoption: Getting Attorneys to Use and Trust AI'.
Client Data Breaches and the Rising Cost of Security
Security breaches are on the rise and it's no wonder legal organizations are going to ever greater lengths to safeguard their client information. In their insightful talk on 'Leading Through a Crisis: Data Breach' at ILTACON, Valerie Chan, Founder and Principal at Plat4orm PR; Jason Straight, Sr. Vice President, Compliance and Data Protection at UnitedLex and Debbie Reynolds, Data Privacy Officer & eDiscovery Director at Eimer Stahl LLP offered best practise advice on the protocols necessary for reacting to a data breach with real-life scenarios, including what to do when ransomware attacks your systems, what to do when payroll information is accidentally shared business-wide and what to do when the FBI approach you about a data leak.
Conversations also focussed on client security audits and how to make them less overwhelming and time consuming. Kristin Jones, Chief Privacy Officer and Partner at Stradley Ronon Stevens & Young, LLP; Matthew Rice, Regional Account Manager at KnowBe4 and Scott Schiffgens, Director of Information Technology at Burns White LLC shared their advice on managing client demands, learning what clients are really looking for in audits, and identify what questions you can say no to in an audit. Another topic for discussion was the rising cost of security. Implementing security policies and tools is critical in today's law firm but it can be an expensive process. How can you really get value for your dollar? What are the best places to concentrate your time and money to get the most security benefits? Some quick fixes could be to hire experienced security staff, implement secure configuration management and vulnerability management as well as security monitoring.
Blockchain, Cryptocurrency and Smart Contracts
One the latest trends in legal technology is blockchain. Its main use in legal is through self-executing smart contracts, which are sets of terms and conditions that can be automated. A smart contract is a computer program that directly controls the transfer of digital currencies or assets between parties under certain conditions. A smart contract not only defines the rules and penalties related to an agreement in the same way that a traditional contract does, but it can also automatically enforce those obligations. They can execute transactions in a wide range of fields, from legal processes to insurance premiums to crowdfunding agreements to financial derivatives. The role of lawyers could shift in the future as smart contracts gain traction in areas from adjudicating traditional legal contracts to producing customizable smart contract templates. The challenges with smart contracts today is that, not only do they require a new mental model, they also require buy-in from lawyers who tend not to be fans of programming.
The second reason law firms are interested in blockchain technology is its ability to record events for long duration. This might include irrefutable intellectual property claims or even criminal charges relating to a certain case or criminal procedure. It can even be used in fashion law to record copyright of high-value fashion items, such as designer handbags. As the viability and range of blockchain and cryptocurrency solutions become more evident, and as adoption ramps up, business and legal professionals should begin thinking about their potential uses, as well as how to effectively manage related disputes, investigations, and litigation.
One of the biggest challenges with blockchain remains that it requires getting all players in the ecosystem to work together, many of whom traditionally compete. Getting players to move from competition to cooperation will take time, as will establishing common industry standards, digitizing assents and solving interoperability issues between platforms. The wide-spread commercial adoption is likely to take another 3 to 5 years as many issues still need to be resolved, both on the business and legal side and the technology is still at a nascent stage.
Diversity and Inclusion
Despite the increased emphasis on diversity and inclusion within the legal field over the past decade or so, the legal profession remains one of the least diverse of any profession. According to the American Bar Association's National Lawyer Population Survey, women made up just 30 percent of the legal profession in 2007. As of 2017, the percentage of women in the legal profession rose slightly to 35 percent. This is progress, but there remains more to do. According to the survey, 4 percent of active attorneys identified as Black or African American in 2007 and 4 percent identified as Hispanic or Latino. By 2017, those numbers rose only slightly to 5 percent each. So where do we go? What is next? What is the answer to solving the diversity issue at law firms? The answer is that there is no single answer. Change will happen when the issue is pushed from both the law firm and the client, and everywhere in-between.
In the ILTACON talk 'Diversity and Inclusion in the Legal Industry', Gillian M. Power, Chief Information Officer at Lathrop Gage LLP; Shawnna M Hoffman, Cognitive Legal Co-Leader at IBM Corporation and Skye Jones, Vice President, Legal Operations at Dell, Inc. – Legal Department discussed how people should adapt leadership styles to work with individuals from various cultures and backgrounds and how the importance of diversity has not just positively impacted organisations, but also gained importance in client requirements. Bringing the diversity issue in the legal industry to light also provides the opportunity for diverse law firms to start pushing forward in the market. Clients are more, now than ever, actively trying to make an impact on diversity in the legal industry. If they are approached by a firm or made aware of firms with verifiable diversity, the client is more likely to switch or take on a new law firm, than if it's left to the legal department to seek out. Diversity in law firms and the legal industry as a whole is a daunting challenge at best. Once all members of the legal industry, no matter how large or small, start to do their part, then we will see some positive movement at a faster pace.
What's next?
It was a pleasure to connect with our partners and prospective clients at ILTACON 2019 this year. If you would like to connect with LoopUp or request a demo, make sure to contact us.
For all the latest LoopUp news and announcements follow us on Twitter, Facebook or Linkedin