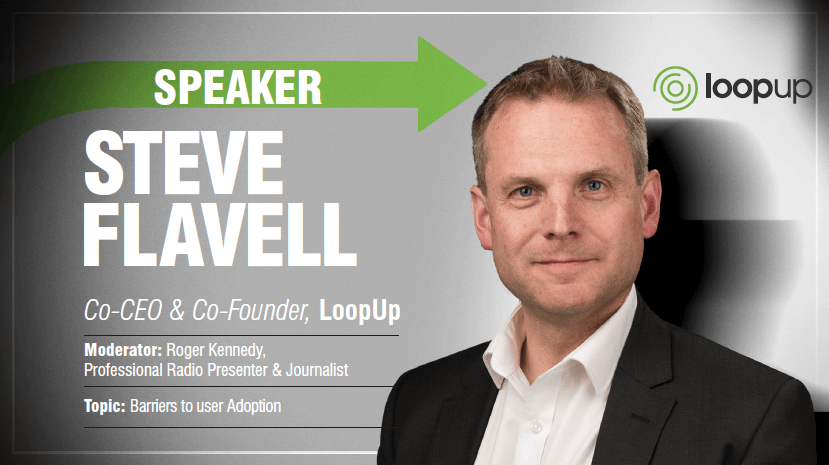 LoopUp co-CEO, Steve Flavell, spoke with Roger Kennedy of Netlaw Media in a recent podcast leading up to the 2018 British Legal Technology Forum, which kicks off March 13th in London.
The event, hosted at the Old Billingsgate, brings together more than 1,200 IT professionals from both legal and commercial tech sectors to discuss and share ideas around the systems, strategies and platforms that will drive law firms toward greater innovation and security.
However, when it comes to conference calls in the legal sector, we find that most users forego both innovation and security for the poorer experience of dial-in. Flavell explores these patterns and trends in the podcast.
Despite a number of readily available software options, many people still opt to dial in to their conferences, an experience which is fraught with frustrations like not knowing 'who's on the line' or 'who's speaking'.
The reason most users stubbornly persist with dial-in? Consider the unusual usage environment when of a live conference call. You're hosting important conversations live with clients and counter parties, and don't want to embarrass yourself. Because of this risk averse situation, most users lean back on the 'devil they know' – dial in.
Most people learn software by trying it out over time, but when you have important clients on the line, you can't afford embarrassment as host of a conference call.
Once you need training to use a product, you've lost this group of users, Flavell said.
The reason for that is the crux to why LoopUp exists.
We've designed a product specifcially for those users that do this day-in day-out who don't need all the bells and whistles and features, they need something that just works when they need it to. LoopUp isn't designed for the tech savvy early adopters, it's built for those that don't need all the extra features but rather a better experience that isn't 'horrendously complicated."
Listen to the full interview below, or by following the link here.
Catch Flavell on the BLTF main stage at 3:40pm GMT on the 'Masergy' Main Stage, where he'll be speaking about barriers to user adoption with collaboration software.
And make sure to visit LoopUp at stand C13, just across from the main stage exit at BLTF 2018, Tuesday, March 13.