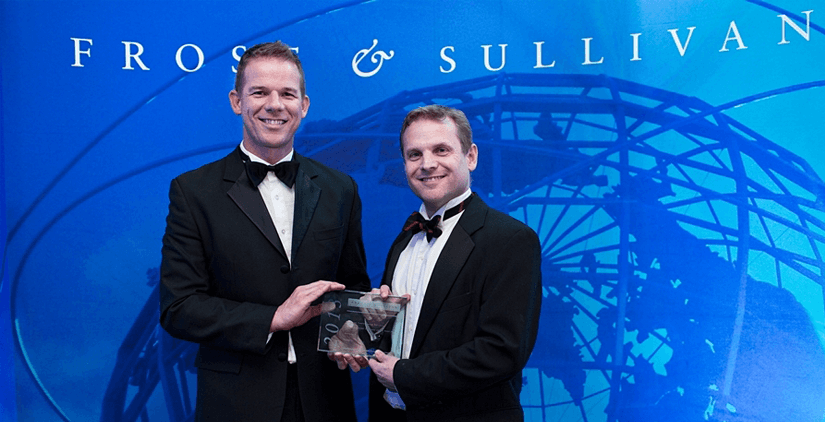 Earlier in the year, LoopUp received a Frost & Sullivan Best Practices Award for European Entrepreneurial Company of the year. Frost & Sullivan have just released a video explaining why we won this award. In this video, Tonya Fowler, Global Director at Frost & Sullivan, commends LoopUp's commitment to simplifying conference calls and online meetings.
The video starts with a sentence that sums up our company goal very nicely: "The days of suffering through conference calls may be at an end." Tonya explains how, despite conferencing and collaboration being a crucial part of business operations in a global market, many frustrations persist, such as problems joining calls or complicated user interfaces. These issues have led to people disliking conference calls, an activity that, in theory, should be well-liked.
Frost & Sullivan believe that LoopUp offers a great alternative to this frustrating experience. They describe our product as "a simple, pain-free solution that enables users to engage in rich collaboration sessions without the need for training or pre-configuration," and surmise that designing a product in this way will win over "a significant portion of customers that have become dissatisfied with their current solutions".
For more details, check out the multimedia press release or read the award report.
For more posts About LoopUp, check out:
LoopUp Receives Best in Biz Award for Enterprise Service of the Year
LoopUp Compass Intelligence Mobility Award Nomination
LoopUp Silver Winner in Customer Sales and Service World Awards 2014
LoopUp Accepts Frost & Sullivan Award and Participates in GIL 2014
LoopUp Runner Up Enterprise Service of the Year Award at WCA 2013
LoopUp Wins Best Enterprise Service of the Year – Best in Biz Awards