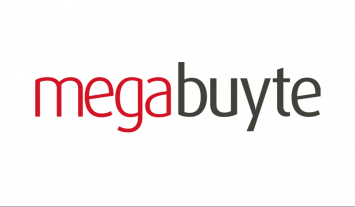 LoopUp, the premium remote meetings company, has been included in Megabuyte's Quoted25 for a fourth year in a row. The Megabuyte Quoted25 is a celebration of the best-performing listed companies across the UK ICT Services and Software landscape with revenues of more than £10m but EBITDA of no greater than £100m.
LoopUp came 19th in the research provider's 2020 rankings, alongside companies like Mimecast, Trainline, Sophos and Softcat. Businesses are ranked using the Megabuyte Scorecard, which benchmarks each company's fundamental performance relative to peers. The methodology takes seven key measures from company accounts – two each for revenue growth, margins and cash flow, and one for overall size. These measures are weighted to reflect the optimum balance for established mid-market companies. The Megabuyte Scorecard offers a unique measure of public company performance beyond share price alone.
The last 12 months has been one of the toughest periods for UK technology sector valuations since the global financial crisis. LoopUp was included in Megabuyte's Quoted25 for the fourth consecutive year, retaining its 19th position from last year with an overall score of 62. This performance is all the more impressive against this financial backdrop.
"We're delighted that LoopUp has once again been recognised in this year's Megabuyte Quoted25, illustrating the underlying strength of our business. Uncertain market conditions led to a challenging year for our business in 2019, but in spite of this, our fundamental financial performance still prevailed in Megabuyte's rigorous analytical methodology, and this recognition is fitting reward for our team's outstanding efforts over the course of the year," said Steve Flavell, Co-CEO of LoopUp.
A full list of the UK's best-performing quoted technology companies can be found in the Quoted25 Winning Companies 2020 report.