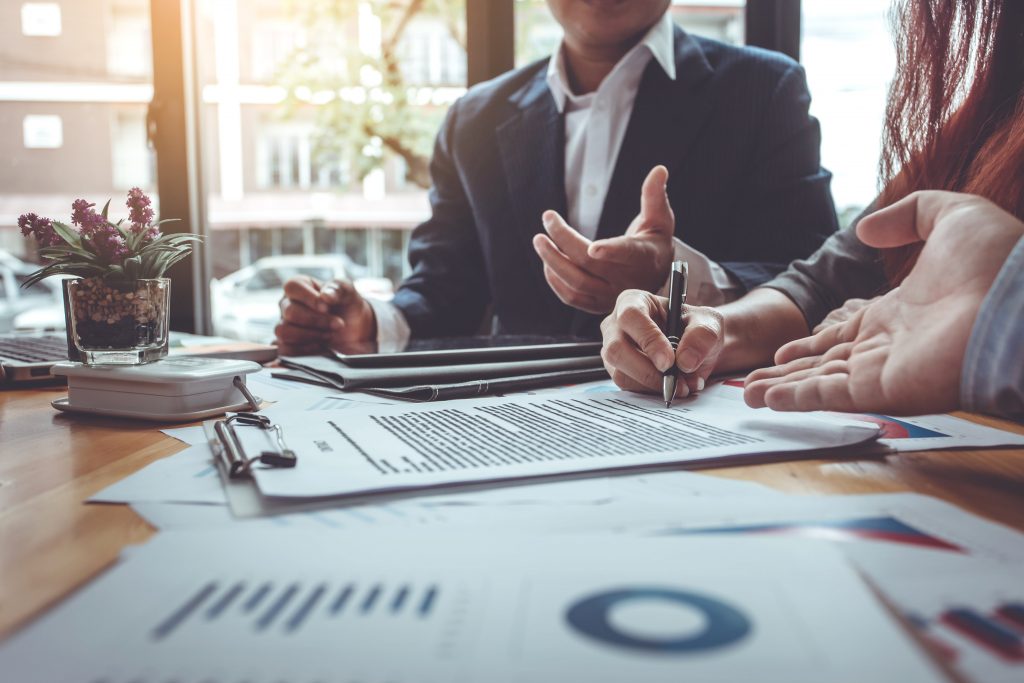 While audio conferencing has been around for over thirty years, the introduction of new products and vendors has made it a real challenge to select the right tool for your organization. Previously, conferencing solutions were limited in functionality and often pegged as a commodity, with the biggest decision being whether to host everything in house in an on-premise environment, or to opt for a third-party host in the cloud. But today, conferencing products are a lot more complex, incorporating an array of features such as instant messaging, file sharing and video conferencing.
While these features are extremely useful, they add layers of complexity that can have a negative impact on usability and adoption. Not only do you have to determine exactly what your users need (and what they will actually use), but you have to consider how it will integrate with other tools already implemented, and of course, how much it will all cost. That's where an RFP document comes in.
The objective of a Request for Proposal (RFP) is to help companies select the provider that best fits their business needs. By presenting a series of questions to multiple vendors, it makes it easier for the buyer to get all of the answers that they need to come to a decision. However, when business needs are not clearly established and propositions aren't evaluated in the right way, companies could end up asking the wrong questions. The result? An RFP that doesn't reflect the needs of their business.
So, how can you escape this trap? We've listed the top three common mistakes that you should avoid when crafting your conferencing RFP:


Catering for the Minority, Neglecting the Majority
You're prioritizing specialist users…and forgetting everybody else. When it comes to conferencing, specialist users are the people in your organization who likely have job-specific requirements for a conferencing tool that go beyond regular, day-to-day remote meetings. They could be trainers that need webinar and Q&A functionality, or IT teams that need remote desktop access to take over and fault find on users' machines. Typically, it's those advanced users that are top of mind during the decision-making process as they have specific requirements that must be met in order to do their job.
But by focusing on this select user group, the vast majority end up with a tool that is far too complex for their needs. When conferencing RFPs focus on specialist users rather than the majority use case, they are usually overburdened with requirements for features and capabilities that most people in the company won't ever use. The danger of catering for the minority is that the selected tool might go unutilised, and the mainstream will feel overwhelmed and confused by the new tool and will revert to using what they know – dial-in conferencing.
Rather than focusing on the advanced users, try speaking with different departments to determine what their main use case is. A deeper dive into the types of meetings taking place in your organization, rather than the types of users, will allow you to determine exactly what features are required from the new tool. Don't assume that you need a one-size-fits-all conferencing solution to get the job done; some companies have more than one tool to cater for all their teams.


Putting Pricing Above User Experience
For too long, conferencing has been somewhat misunderstood. As the tide has shifted away from dial-in/audio only remote meetings towards SaaS-based technologies, it's become tricky to understand all of the ways that conferencing can cost you money. As with any software investment, companies naturally follow a race to the bottom when it comes to pricing. Joining this race, though, can lead to missed opportunities when selecting your next conferencing tool.
While cost will always be a crucial factor in any decision-making process, making it the focus of your RFP can kill off any chance of improving the end-user experience with your next purchase. The commercial benefits that come from better and more productive remote meetings with clients and colleagues significantly outweigh the cost of a conferencing solution.
As for understanding the true cost of your conferencing solution, do some research into the different pricing models available. Some vendors offer pay-as-you-go pricing so you only pay for the conferencing minutes you use and some offer licences based on the number of users you have. Additionally, vendors may bundle certain features into the base price and charge incrementally for others, so be sure to know exactly what you're paying for.
Before entering into a pricing battle with any prospective vendors, take the time to compare the tool's capabilities with your business needs. Figure out which product will provide the best experience for your end users and then see if you can negotiate a better deal for your current investment. If a single solution cannot satisfy all of your company's needs without overwhelming the majority of your users with unnecessary features, then consider implementing more than one tool. You might find that you've been looking for a one-size-fits-all solution that doesn't exist.
Not Considering Product Security Carefully
For any firm that hosts confidential conference calls, security is a crucial element that they cannot afford to overlook. The repercussions of an unsecure conference call could be catastrophic, putting your client's security and your firm's reputation on the line. If your users are dialling in to their calls, then they have no way of telling exactly who could be listening in. It's also common in a business for a user's credentials to get shared with other employees, and there's no way of telling who will end up getting access to these. Malicious actors can easily track down access codes and join calls completely unnoticed. This lack of visibility is a disaster waiting to happen (if it hasn't already).
However, it is important to strike a balance between security and simplicity. While certain features like 'roll call' might seem like a good idea to keep the call secure, for companies that are used to hosting meetings with a large number of participants, this could quickly become a real distraction and impossible to use. Even web-based tools that allow you to see who's present on the call will only suffice if it's not too complex for your users to navigate. Regardless of the product you choose, make sure that the security features are aligned with your company's standards for security and compliance, and consider a more secure alternative to dial-in in your RFP.


The Wrap Up
Even though everything from corporations to government agencies and nonprofits all issue RFPs, getting them right is still a struggle. That's because the majority of organisations focus too much on specialist users and pricing whilst overlooking important areas such as security. Thus they are left with an RFP that doesn't ask the right questions and isn't adapted to their business needs.
When compiling questions for your conferencing RFP, it can become all too easy to focus on what your specialist users want. But it's important to remember that this doesn't reflect what the majority of your business users want. If you go down this route, you will end up with an overcomplex solution that the most people will be overwhelmed by. Instead, you might consider asking questions like 'on what percentage of calls are advanced product features used?' Posing this question will allow to you identify 1) which specialist features get virtually no use and 2) whether the majority are adopting productivity-enhancing tools like screenshare.
When pricing is the priority, companies risk compromising the most important aspect – the user experience. Instead of entering into any pricing battles, compare the capabilities of vendors with your main use case, determine which solution will provide the best user experience, and then see if you can get a better solution for your investment. Remember: the commercial benefits that come from more efficient remote meetings with clients and colleagues significantly outweigh the costs of a conferencing solution.
Finally, spend time looking into all aspects of security, not just the obvious ones like data handling and storage. The way in which your users are joining conference calls can have a significant impact on security. Asking questions like 'how do users typically join conference calls?' will give you an indication of how many people are still dialling in. Choose a solution that allows you to see who is on the call at all times and ensure that the features align with your company's standards for security and compliance.
When it comes to crafting your next conferencing RFP, make sure you have considered all the above points. Having an RFP tailored to your business will allow you to really understand how different solutions perform against your business needs, and to select the best one for you.
Key Insights
When business needs are not established clearly, companies pose the wrong questions and could end up with an RFP that doesn't reflect the needs of their organization.
Don't prioritize specialist users and forget everybody else in your organization.
Don't put price over user experience or you could miss out on a great solution.
Don't overlook product-level security or you could be putting your client's security and your firm's reputation at risk.
If you avoid these pitfalls, you can ensure that you are best placed to select the right conferencing provider for your organization and are more likely to see a better return on investment, increased user adoption and greater satisfaction.
Want to Know More?
If you'd like to know more about the ways in which LoopUp has helped other firms to identify their business needs and streamline their day-to-day conference calls, feel free to get in touch, or see what our customers have to say.