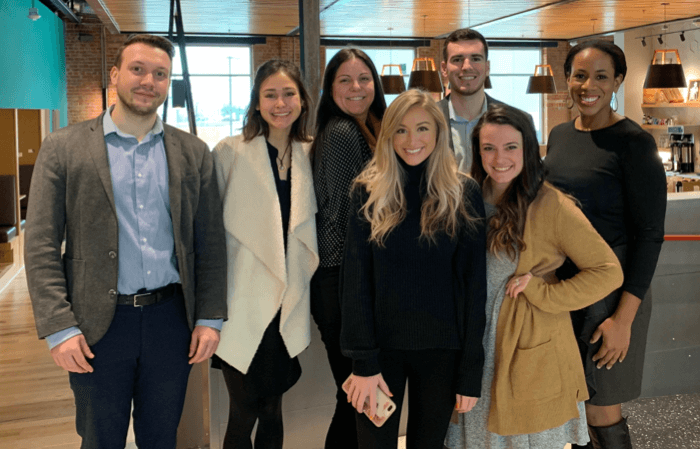 We're excited to announce the opening of our new Dallas office, one of four locations we'll be launching this month – including Chicago, Los Angeles and Madrid. These new offices are part of our commitment to further accelerate growth and strengthen our presence across the United States and Europe.
The new space is centrally located in the Uptown area of Dallas on McKinney Avenue, providing easy access to a number of professional services firms and multinationals based downtown. It is part of a multi-year expansion strategy and will allow us to increase our distribution to the Dallas-Fort Worth metro area.
Expanding our global footprint
LoopUp entered the conference calling market in 2006 with offices in London and San Francisco. Now, more than 7,000 businesses around the world trust us with their remote meetings. We sell to clients in 25 different countries from 17 office locations, and over the next 18 months, we plan to open more offices across the US, Europe and Asia-Pacific.
Our largest markets are still the US, where 45% of our accounts are based, and the UK where 35% are based. But 20% of our customers are based in other markets, with rapid growth in Spain, Germany, Australia, Canada, the Netherlands, Ireland and France.
By opening offices in Dallas, Chicago and Los Angeles, we are doubling the number of locations that we have in the US. Our existing US offices are located in Boston, Denver, New York and San Francisco.
Deciding on Dallas
The Dallas-Fort Worth metro area was an obvious choice for a new LoopUp office. It has the 6th largest population in the US with many employed in knowledge-based industries such as legal services, consulting and finance. Ten of the top 250 US law firms and 20 Fortune 500 companies are headquartered in the area.
At these firms, conference calls are an important part of day-to-day business life. Our software-as-a-service product offers the audio quality, security and ease-of-use that is critical for successful remote meetings.
Steve Flavell, co-CEO of LoopUp, commented "It has always been our ambition to open an office in Dallas to better serve our growing base of customers in the area. We already have offices in five other US cities, as well as in San Francisco where our development team is based. We aim to deliver account management and customer support locally wherever we can."
Developing local talent
Our Dallas line-up includes nine new Sales Executives, and a handful of Account Managers and Business Development Associates. All new team members were recruited locally. Experienced hires were put through three months of intensive training at LoopUp's innovative 'Pod Academy', while Business Development Associates joined through our graduate training programme. New team members bring a variety of skills, experience and personality – the group includes a certified personal trainer and a semi-professional bowler!
Supporting businesses in the Dallas-Fort Worth metro area
Over the coming months, the Dallas team will be working diligently to build awareness among local businesses around the benefits of switching to LoopUp for their remote meetings.
If you'd like to schedule a meeting with one of our Dallas team to learn more about how LoopUp's streamlined and intuitive software can improve the quality, reliability and security of your conference calls, do please get in touch!
Click here to contact us.
---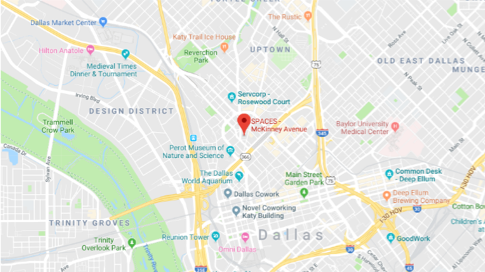 LoopUp
1919 McKinney Avenue
Office 2086
Dallas TX 75201
(866) 312-3390