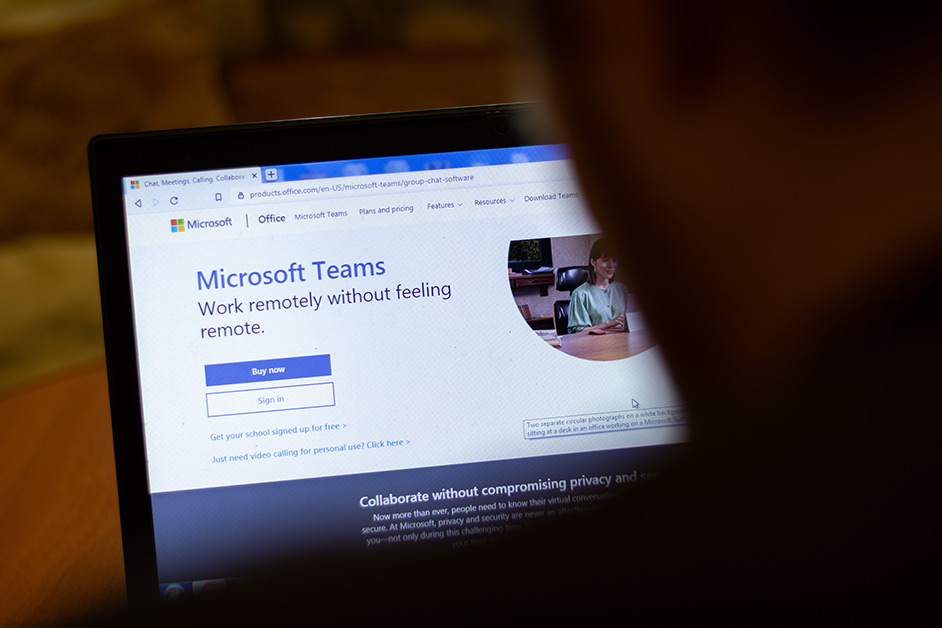 The 'Calling for Microsoft Teams Advanced Specialization' is awarded by Microsoft to partners who demonstrate deep knowledge, extensive experience, and proven success in the deployment and management of Microsoft Teams Calling and Phone System.

Highlighting Microsoft Teams Calling expertise
The Advanced Specialization series are Microsoft's top competencies, enabling partners to build on their gold capabilities and further distinguish their expertise and consistent performance.
Advanced Specializations measure in-depth capabilities in specific solution areas that Microsoft has identified as having high customer demand.
Only partners meeting a rigorous set of requirements around staff proficiency and customer success can earn an Advanced Specialization. Criteria for the Calling for Microsoft Teams Advanced Specialization includes undergoing third-party audits, meeting high-performance measurements and most significantly, comprehensive customer ratification.
This badge of honour from Microsoft sums up one key element of our value proposition: our deep Microsoft voice expertise.

Steve Flavell, Co-CEO

"At LoopUp, our platform is particularly differentiated for larger, international Teams Calling deployments," says LoopUp's co-chief executive Steve Flavell. "This badge of honour from Microsoft sums up one key element of our value proposition: our deep Microsoft voice expertise and experience to partner with our customers on their journeys from premises-based telephony to global cloud implementation."
"Combined with our broad regulatory coverage – we expect to be fully compliant for PSTN replacement in more countries than any other provider by the end of this year – and our innovative PerfectBundle pricing, we look forward to continuing our growth in this large and exciting market."

Advanced Specialization – Calling for Microsoft Teams
This latest award builds on LoopUp's existing Microsoft Partner status (holding 10 Microsoft Competencies including gold in Cloud Productivity, Collaboration And Content, Communications, Messaging, Project And Portfolio Management and Windows And Devices), along with our participation in Microsoft's Teams Technology Adoption Program (TAP).
The Calling for Microsoft Teams Advanced Specialization requires a certain number of consultants, engineers, and support agents to pass the "MS-700 Managing Microsoft Teams" exam and Teams Calling Technical Assessment. Eligibility for the Specialization also involved maintaining a 2,500 monthly active users' growth over a trailing 12-month period and providing reference cases for Microsoft to review.

Meeting customers' evolving communication needs
As hybrid working becomes more permanent within the business community, Microsoft Teams adoption has soared. Teams Calling is a powerful tool for organisations looking to maximise collaboration and minimise technological friction.
"Microsoft Teams Calling enables organisations to truly unify their global communications for a modern and agile workplace," says Steve Flavell.
For more information on how LoopUp can deliver an award-winning customer journey to Teams Calling for your business, please contact us here.