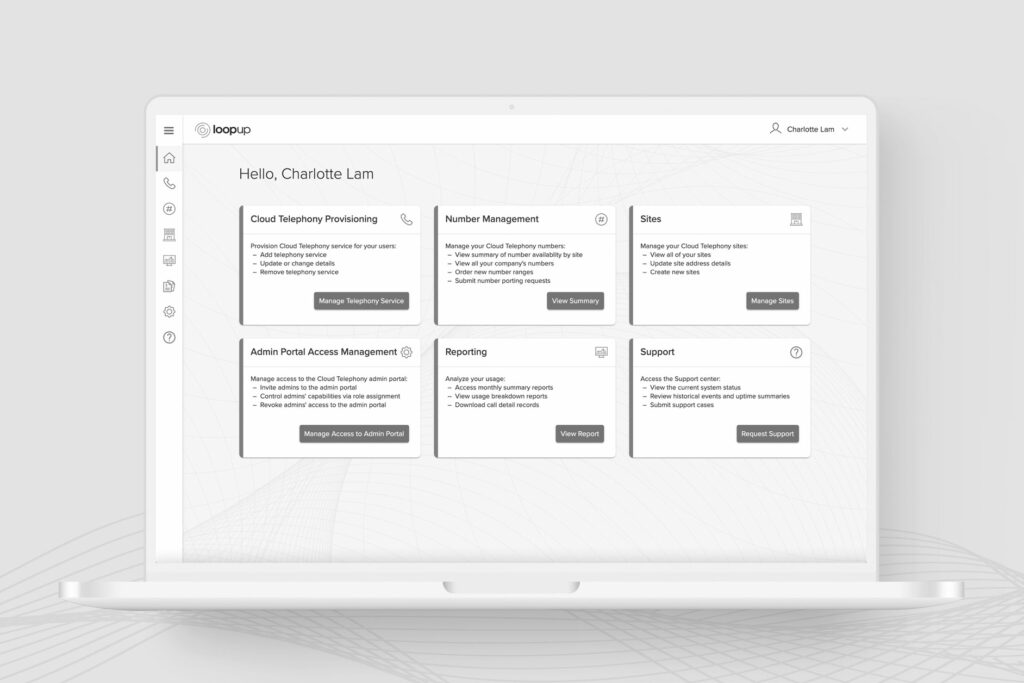 LoopUp's Cloud Telephony Admin Portal (CTAP) is a first-of-its-kind platform, centralising several global cloud telephony elements for organizations. Purpose-built for IT teams, new features are now live on the portal offering increased control and visibility of their global Microsoft Teams cloud telephony framework.
As IT teams continue to navigate a new era of hybrid working, the need for agile tools to drive digital transformation is greater than ever. Many businesses are turning to platforms like Microsoft Teams to enhance productivity and collaboration for their staff, from anywhere in the world. And when it comes to the way they make and take calls, adding Microsoft's Teams telephony component enables another level of more productive working.
But the transition to cloud-based telephony can be challenging to navigate, which is where LoopUp comes in. Telecommunications is a highly regulated industry and larger companies need a PSTN replacement solution that complies with local regulations in each country where they have users. We have the infrastructure and regulatory approval to deliver cloud telephony in more countries than any other single provider. And to further streamline cloud telephony in Microsoft Teams, we're excited to launch our Cloud Telephony Admin Portal (CTAP).
With functionality that's not available through Microsoft's native admin tools, CTAP provides admins an enhanced level of control over their global cloud telephony. From a centralized interface admins can:
Provision and manage service for phone users
Manage and assign phone numbers at different sites
Assign access-based roles to restrict certain data permissions
Access global phone usage reports and analytics
Raise support tickets with access to real-time service updates
Purpose-built for IT teams, CTAP makes telecoms administration more efficient, freeing up IT resource for other activities. And we're not stopping there. With additional features continually launching, you'll be able to self-manage more elements of your cloud telephony estate.
CTAP is a core part of LoopUp's Global Management System which offers a single platform for provisioning, number porting and management, invoicing and support. With fully compliant cloud PSTN replacement in more countries than any other provider, we offer the reach to provide the largest businesses with a single global solution for telephony. All your users on Microsoft Teams Calling from one service provider, on one global network, administered on one management system – wherever in the world they may be.
For an overview of all the features of CTAP, click here

For more information or to discuss implementing Microsoft Teams telephony within your company, contact a member of our sales team