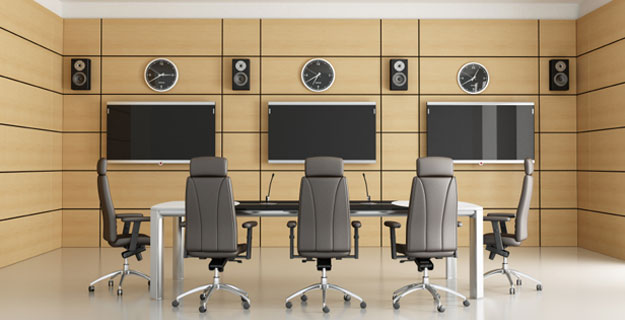 Guy Clapperton, freelance journalist and editor of Unified Communications Insight, posted an article – 'Blue Jeans: a fit for Europe?' – on the recent alliance between Blue Jeans and InterCall, which will see InterCall offering Blue Jeans' video conferencing product in the market.
In the article, Stu Aaron, Blue Jeans' Chief Commercial Officer, comments "video conferencing is a lot like New Year's resolutions in that everybody plans to do it and nobody quite does it." Clapperton expands on this with 3 key drivers for video conferencing's continued disappointing uptake in the business conferencing and online meetings space:
1) Complexity of set-up, often requiring a special room with an unfamiliar remote control unit;
2) Incompatibility with mainstream business devices such as iPhone and Android smartphones;and
3) Costs still being too high.
I'd certainly not disagree with any of the above. However, I'd add a fourth driver that, in my opinion, supersedes and will outlive the other three:
4) People on conference calls don't want to be videoed!
This, of course, is an over-generalization. There are, without doubt, business use cases where video conferencing is very helpful: interviews and high level board meetings for example. However, these are massively out-numbered by 'everyday' conference calling use cases – the weekly sales team pipeline meeting, the daily operations call, the twice-weekly project review meeting, and so on. On these 'everyday' remote meetings, video is neither so useful nor so wanted. The participants often know each other pretty well and, more significantly, they have to participate in so many of them!
The reality is that frequent conference callers, who sit on 3+ hours of conference calls per day, look for opportunities to multi-task. The inevitable counter argument is that multi-tasking must surely be bad for remote meetings effectiveness, and that video conferencing would surely mean that all participants are fully engaged.
While this is clearly true, is it the best answer? Would the marginal extra engagement from video outweigh the opportunity cost of multi-tasking? An important factor to consider here is the peripheral nature of many people's roles on everyday conference calls – perhaps to give a 2-minute update, address any specific questions that may crop up, or keep in check that a given project is on track. Such peripheral roles are the norm, not the exception.
The reality is that many people, on many everyday conference calls, legitimately have plenty of time to multi-task, and multi-tasking simply isn't possible if everyone's on video. While video would clearly aid engagement, it may actually hinder the overall productivity of heavy conference callers.
Whatever the actual productivity balance really is, I suspect the practical and real bias towards multi-tasking will take substantially longer for the video conferencing industry to address, if ever, than the answers to simplification, compatibility and cost.