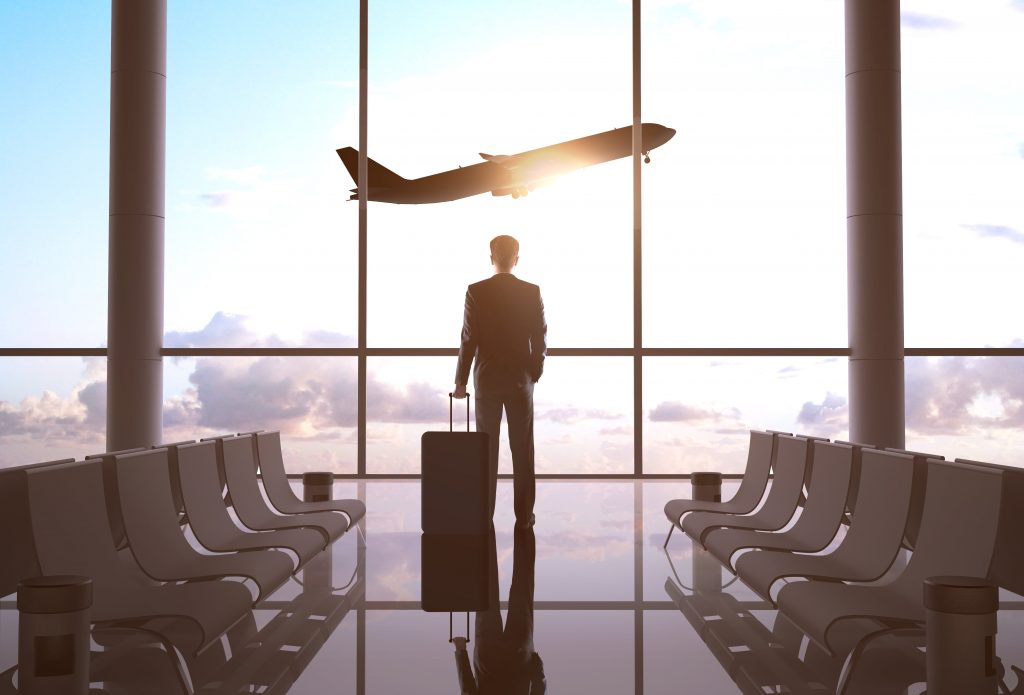 In recent years, there has been increased public concern about climate change. The impact of air travel on the environment has been extensively researched and reported, yet business travel continues to grow globally at a rate of 3-5% each year.
Previously, organisations have implemented travel policies in order to manage the cost of business travel. But progressive companies are now introducing 'responsible' business travel policies that also reflect the environmental impact of trips.
They are doing this because an increasing number of consumers, employees and investors are considering a company's social and environmental track record when deciding who to do business with – creating a direct link between sustainable business practices and financial performance.
It's our aim to become carbon neutral…We know what's happening to our planet.

Robert Bueninck – General Manager, Klarna, Germany


Many firms now publish environmental metrics and targets, with some setting an explicit goal to become carbon neutral. For firms in many industries, business travel accounts for the majority of their carbon emissions – and should therefore be the area that they address first.

9 steps companies can take to reduce business travel emissions
There are obvious ways that companies can reduce carbon emissions from business travel – starting with the number of work trips made by staff, particularly by air. But as firms set audacious goals to reduce greenhouse gas emissions – with an increasing number committing to become carbon neutral – companies are finding more innovative ways to encourage sustainable business travel.
1. Switch to virtual meetings
The most effective way to cut emissions from business travel is to avoid it altogether. Today's remote meeting solutions are far more advanced than traditional dial-in conferencing – participants can share their screen to present content, or use video to increase engagement. Virtual meetings also eliminate the time and expense of travelling to business meetings.

To make virtual meetings a viable alternative to face-to-face meetings, companies need to make the right technology available to employees – software that is straightforward to use and high-quality speakerphones and cameras in meeting rooms. Staff need to be offered training so that they are confident using remote meeting technology.

2. Restrict the use of air travel
Emissions from air travel are far greater than from other modes of transport. For example, a rail journey from London to Paris generates CO2 emissions of 6g per passenger km, compared to over 100g for an equivalent flight. Consider banning air travel for journeys less than 300 miles if there are viable alternatives like rail. And consider a "one person" travel policy for long-distance business meetings.

3. Ban business class travel
On average, travelling in business class almost doubles the carbon emissions from a journey – this is simply because the seat takes up so much more space on a plane. One trend on the rise is to prevent employees from booking business class flights. As well as the reduced emissions per journey, companies are finding that employees make fewer long-distance trips if they need to fly in economy.

4. Choose low-emission providers
Companies can reduce emissions from business travel by prioritising airlines with more modern, fuel efficient fleets. A recent study by the London School of Economics looked at the average emissions per passenger km for major airlines. It found that EasyJet is top of the league – its modern, efficient fleet and its push to fill every seat results in emissions of 75g of CO2 per passenger km. By contrast, International Airlines Group, which includes British Airways, emits 112g.

Some airlines offer carbon-neutral flying by offsetting the greenhouse gases from a flight by investing in verified carbon-reduction projects. From 2020, all domestic British Airways flights are fully offset to make them carbon-neutral.

5. Increase control over business travel
Internal booking systems provide companies with far greater control over business travel. Pop-ups can be used to check if a journey is absolutely necessary before a reservation is made. Companies can restrict employees to using low-carbon transport modes and providers. Flights should require sign-off by senior management so that they are aware of them and can consider how necessary they are.

If all travel is booked through an internal system, a company should have a detailed view of all business travel across the organisation – by purpose, by department, by individual and by mode. This data can be used to identify ways to reduce carbon emissions from business travel.

6. Apply internal carbon levies
An internal levy is a tax that a company voluntarily applies to an activity in order to discourage it – in this case on carbon emissions. Businesses can apply an internal carbon levy to flights – either a flat fee for each flight, or a percentage of the ticket price to reflect the distance travelled. Funds generated from an internal carbon levy can then be reinvested in a company's carbon reduction efforts.

7. Encourage greener ways to commute
Business travel (and air travel in particular) is the primary source of carbon emissions for many businesses, but commuting is also a factor. Businesses can reduce their carbon footprint by encouraging employees to leave their car at home and switch to greener ways of commuting. For example, firms can encourage the use of public transport by offering a free shuttle bus from nearby stations to their office. Season-ticket loans or subsidies can make public transport more affordable for staff. Employers can encourage staff to cycle to work by providing facilities like secure bicycle storage, showers and lockers. And in some European countries, employers can offer cycle-to-work schemes that allow staff to get access to a bike, along with relevant accessories, in a tax-efficient way.

8. Run low-emission fleets
Firms with company car schemes are pushing hybrid and low carbon vehicles in order to lower their emissions. The UK Government's Office for Low Emission Vehicles is providing £900 million to position the UK at the global forefront of ULEV development, manufacture and use. It is offering tax benefits to companies for ultra-low emission vehicles, making them a more appealing option for employers.

9. Consider your real estate strategy
The location of a company's offices can impact business travel emissions. Companies that grow through acquisition can end up with staff spread across many office locations, with teams split across multiple sites. This can generate a considerable amount of travel. Consolidating staff into fewer locations, ideally with good links to public transport, can reduce the need for business travel.

The greenest business trip is the one you don't take
Companies are under increasing public scrutiny for their impact on the environment. Consumers, investors and employees are taking a closer look at companies' social and environmental pledges before deciding who to do business with, and so the incentive to demonstrate responsible practices is financial, and not just ethical.
There are many ways for companies to tackle the carbon emissions from business travel. Advances in virtual meeting technology means that many meetings can now be held remotely, eliminating not only the carbon emissions from business travel, but also the cost and the time spent in transit.
Improved data and reporting from internal booking systems can give departmental heads more control over the amount that their teams are travelling for business, and internal carbon levies increase the financial incentive for them to reduce the number of flights made by their teams.
When business travel is necessary, companies can insist on greener forms of transport – switching from aviation to rail travel for shorter journeys, avoiding business class flights for longer journeys, and identifying low-emissions providers.
Ultimately the most effective way to reduce greenhouse gas emissions is to eliminate the journey altogether. "The greenest business trip is the one you don't take," said Joel Makower, founder and executive editor of GreenBiz Group Inc.
Want to know more about LoopUp?
LoopUp (LSE AIM: LOOP) is a premium remote meetings solution for better, more productive conference calls. We help companies reduce carbon emissions from business travel by enabling them to use virtual meetings in situations where face-to-face meetings would otherwise be required. Over 5,000 organizations around the world trust LoopUp with their important remote meetings, from multinationals like Travelex, Kia Motors, Clifford Chance, and National Geographic to fast-growing SMEs, professional services firms and public sector organizations. You'll find us in 17 global office locations, working around the clock to help companies unlock the true potential of their conference calls.
If you'd like to find out more about the ways that LoopUp can enhance your firm's conference calls and reduce unnecessary business travel, please get in touch – we'd love to hear from you!