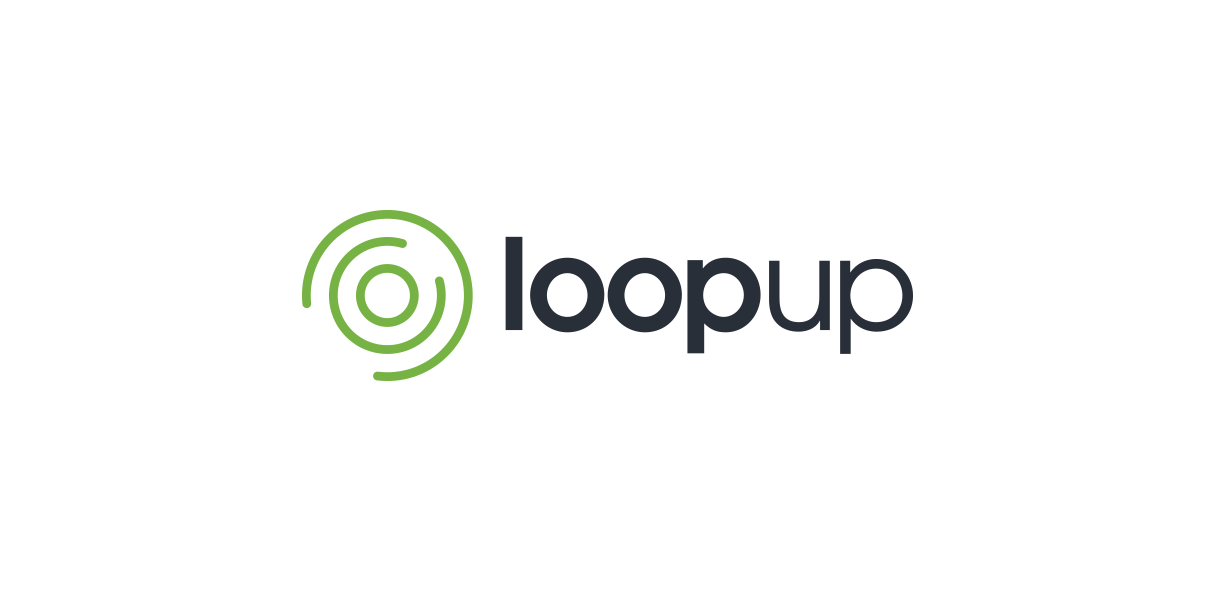 At LoopUp, we want your remote meeting experience to be as seamless as possible, from inviting, to joining and everything that follows.
We know that one of the most crucial elements to starting your meeting off on the right foot is actually, starting your meeting on the right foot. Too much time can get wasted on late joiners, distractions and spending time figuring out just who is on your call.
That's why we've made joining your remote meetings as simple as a single click.
Regardless where you are, on the road or at your desk, just click the link in your meeting invite and LoopUp will call you on the number of your choice.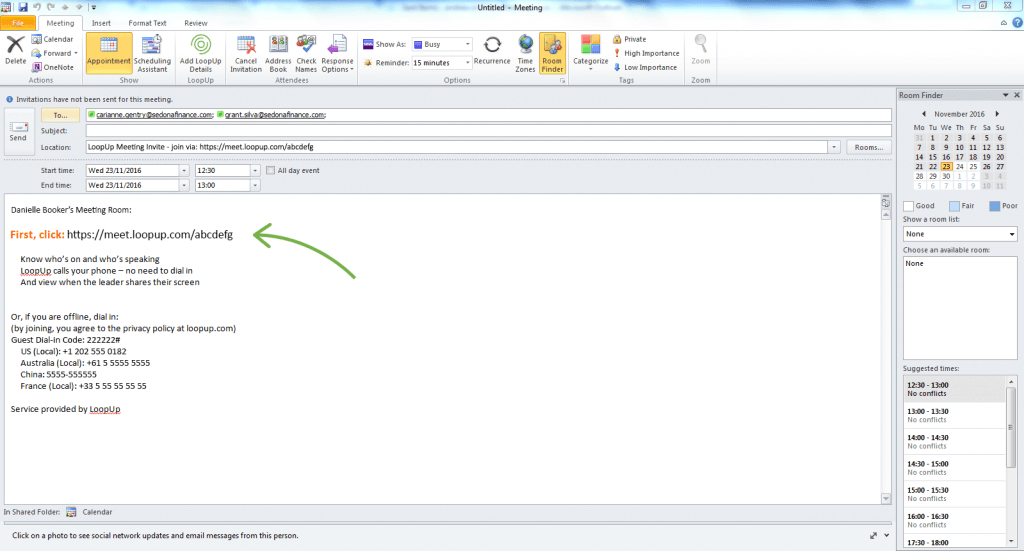 You no longer have to scramble for dial-in numbers, or work at memorizing a zillion access codes to each meeting room.
Simply, follow the steps below:
Create your invite, using the LoopUp for Outlook™ or through account.loopup.com
When your first attendee joins, you will receive a call start alert to your device
Then, simply click on the link in your invite to join your meeting and LoopUp will call you on the number of your choice
The link automatically adds you to the meeting room, where you'll always know who's on and who's talking through the attendee list. And, when you click the link to join your meeting, you'll be able to share your screen with guests in just one click, too!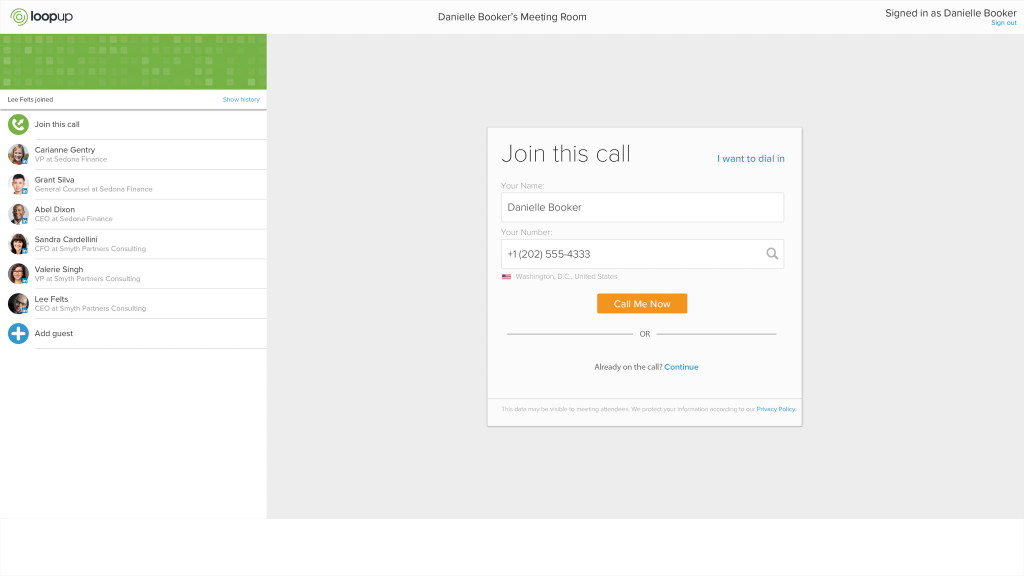 For more detailed information on creating invites and joining your meeting, click here.
To get more updates on remote meeting best practices and tips, follow us on Twitter, LinkedIn and Facebook.