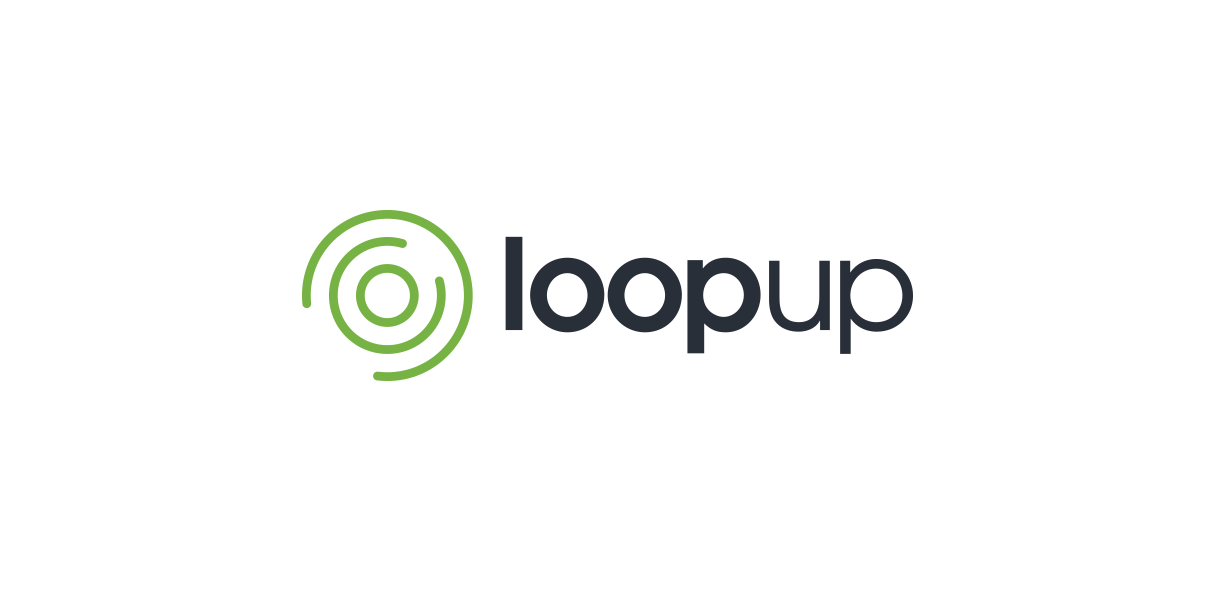 LoopUp integrates with the tools you use everyday, making your remote meetings as quick to set up as they are to join. Our Outlook plug in allows you to send meeting invites straight from your calendar, and to receive notifications (call start alerts) when your first guest has joined the meeting.
Scheduling your next meeting is easy.
If you haven't already, download our Outlook plug in, here.
Once installed, go to your Outlook inbox, and in your toolbar you'll see a button that says Create LoopUp Invite.
Once you click the button, your LoopUp meeting information will populate the invite, all you have to do is add your invitees and send!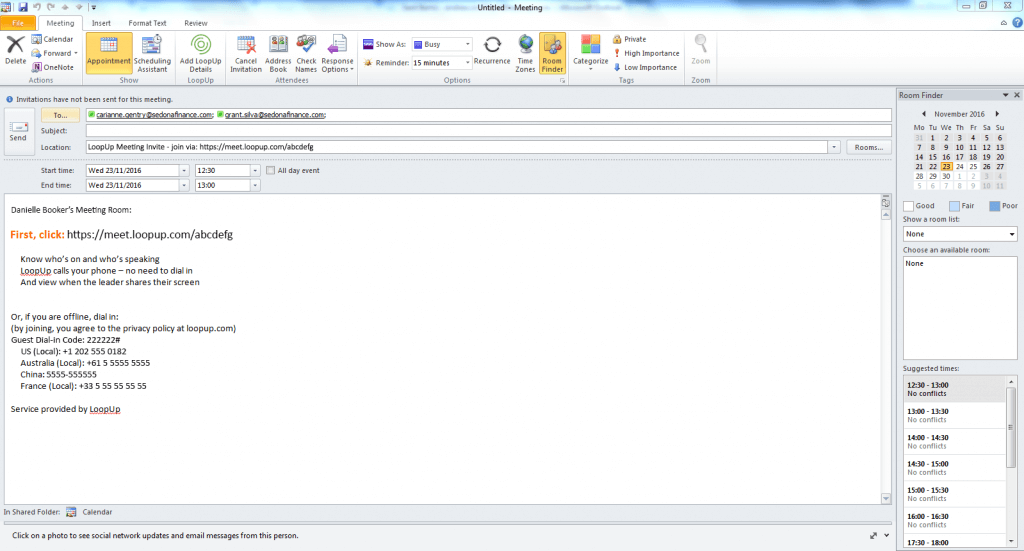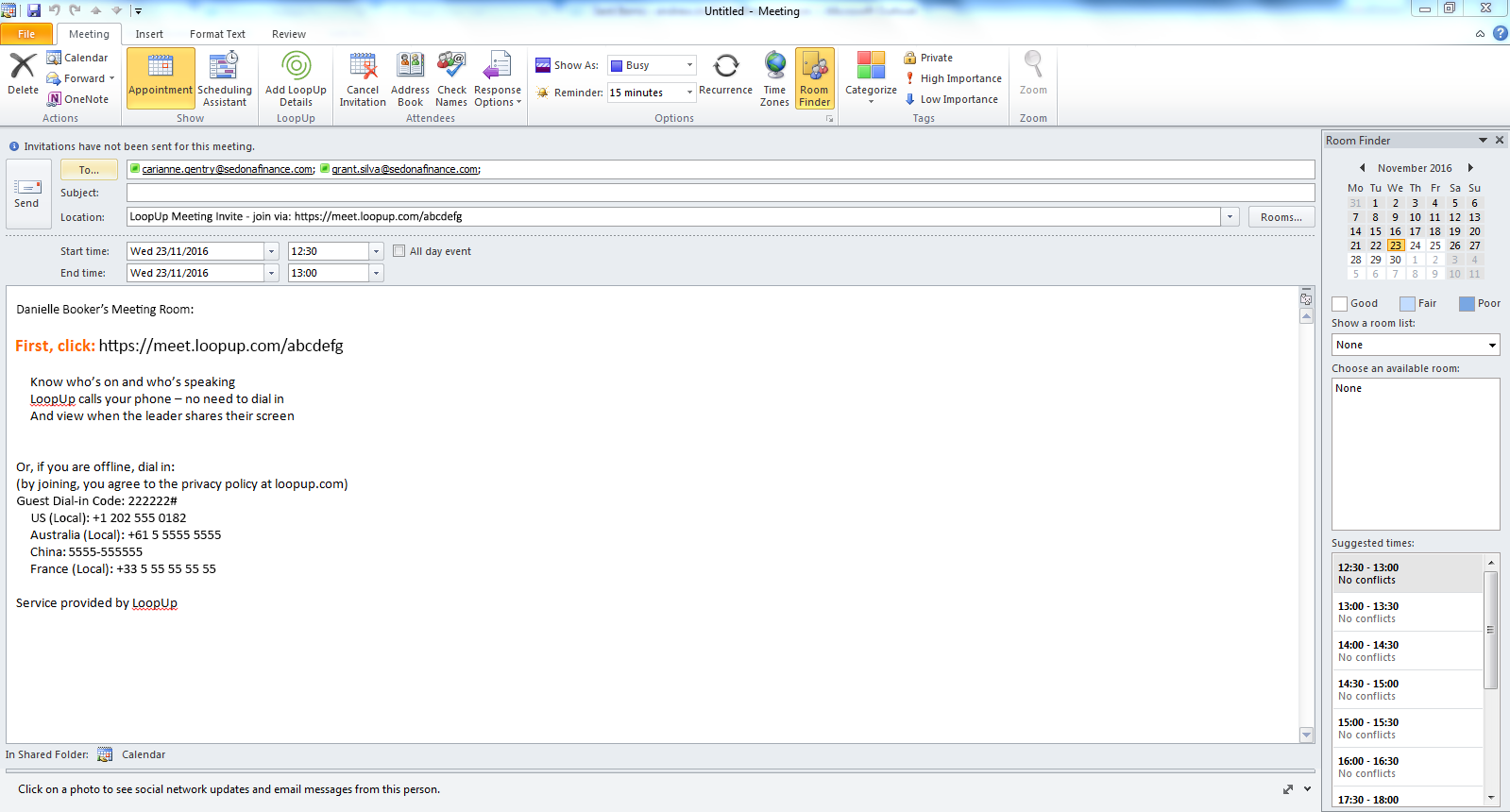 When your first guest has joined the meeting, you'll get a pop-up notification onscreen.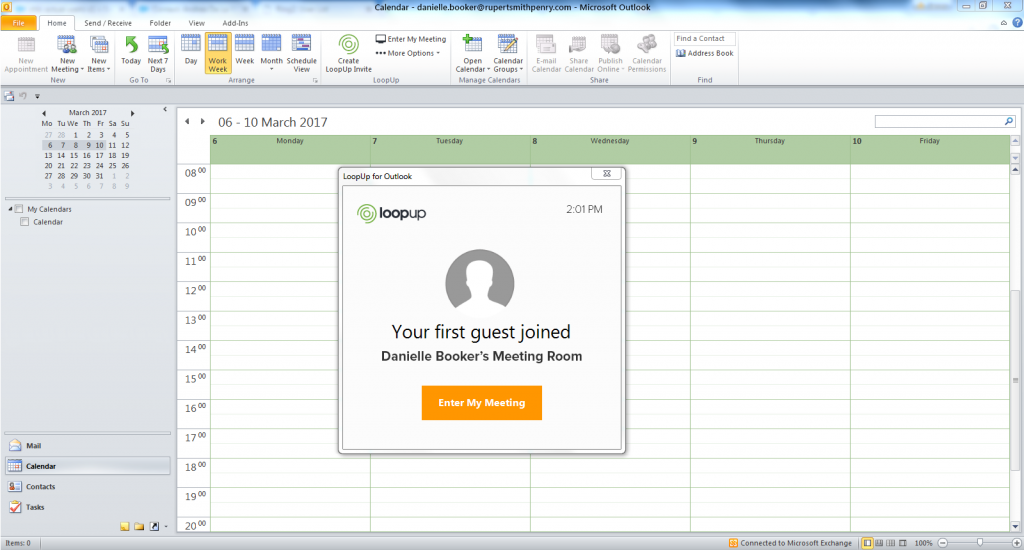 Simply click the Enter My Meeting button and enter your name and number and LoopUp will call you on your preferred phone. You can find out more about joining a LoopUp meeting here.
To get more updates on remote meeting best practices and tips, follow us on Twitter, LinkedIn and Facebook.