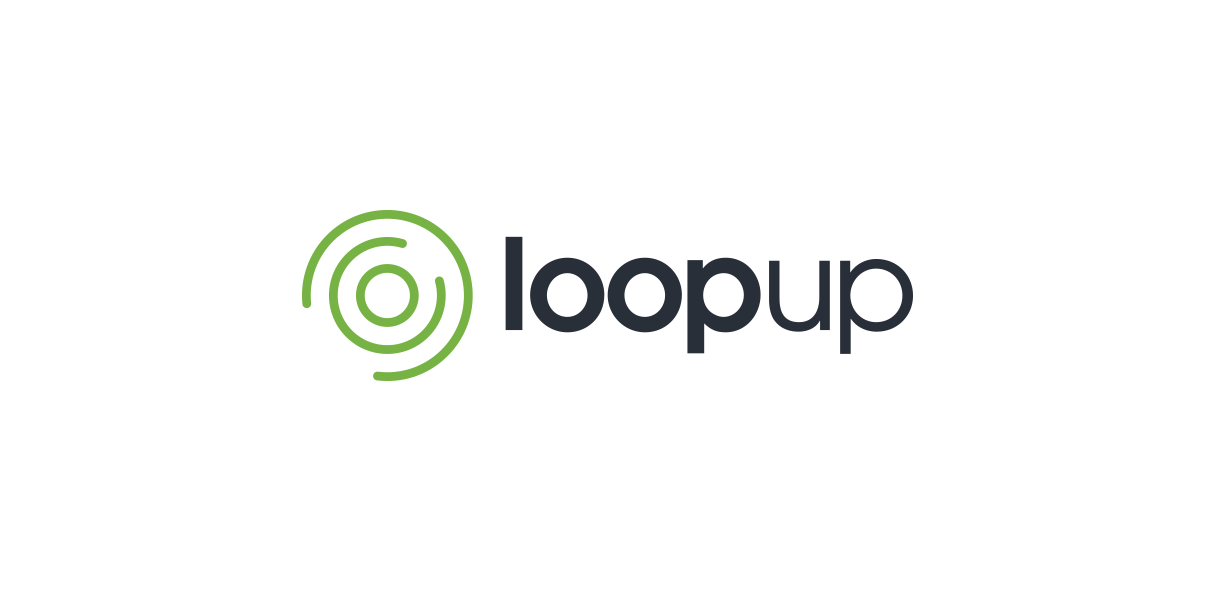 "The secret to getting ahead is getting started." – Mark Twain
How you start can determine the entire course of your meeting, be it negative or positive. At LoopUp, we feel that your remote meeting experience should be as seamless as possible, from start to finish, and the meeting invite are a key element of that process.
LoopUp integrates with tools that you use throughout the workday, like Microsoft Outlook(TM), which makes your remote meetings as quick to set up as they are to join. With LoopUp for Outlook, you can send invites and join directly from your mail client, and receive a notification (call start alert) when your first guest has joined the meeting.
Scheduling your next meeting with LoopUp for Outlook is as easy as a few clicks.
If you haven't already, download LoopUp for Outlook, here.
Once installed, go to your Outlook inbox, and in your toolbar you'll see a button with the LoopUp logo that says Create LoopUp Invite.
Your LoopUp meeting information will populate the invite, all you have to do is add your invitees and send!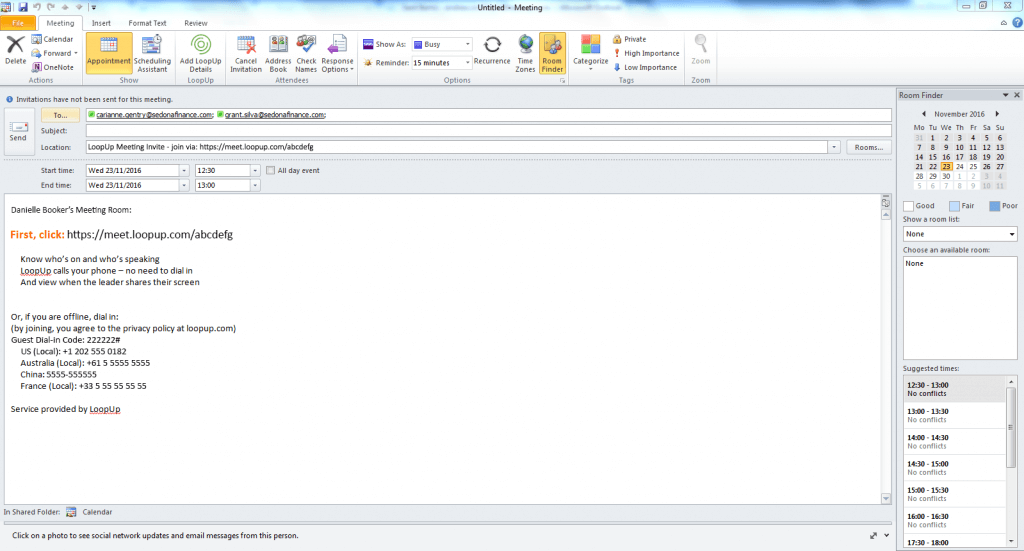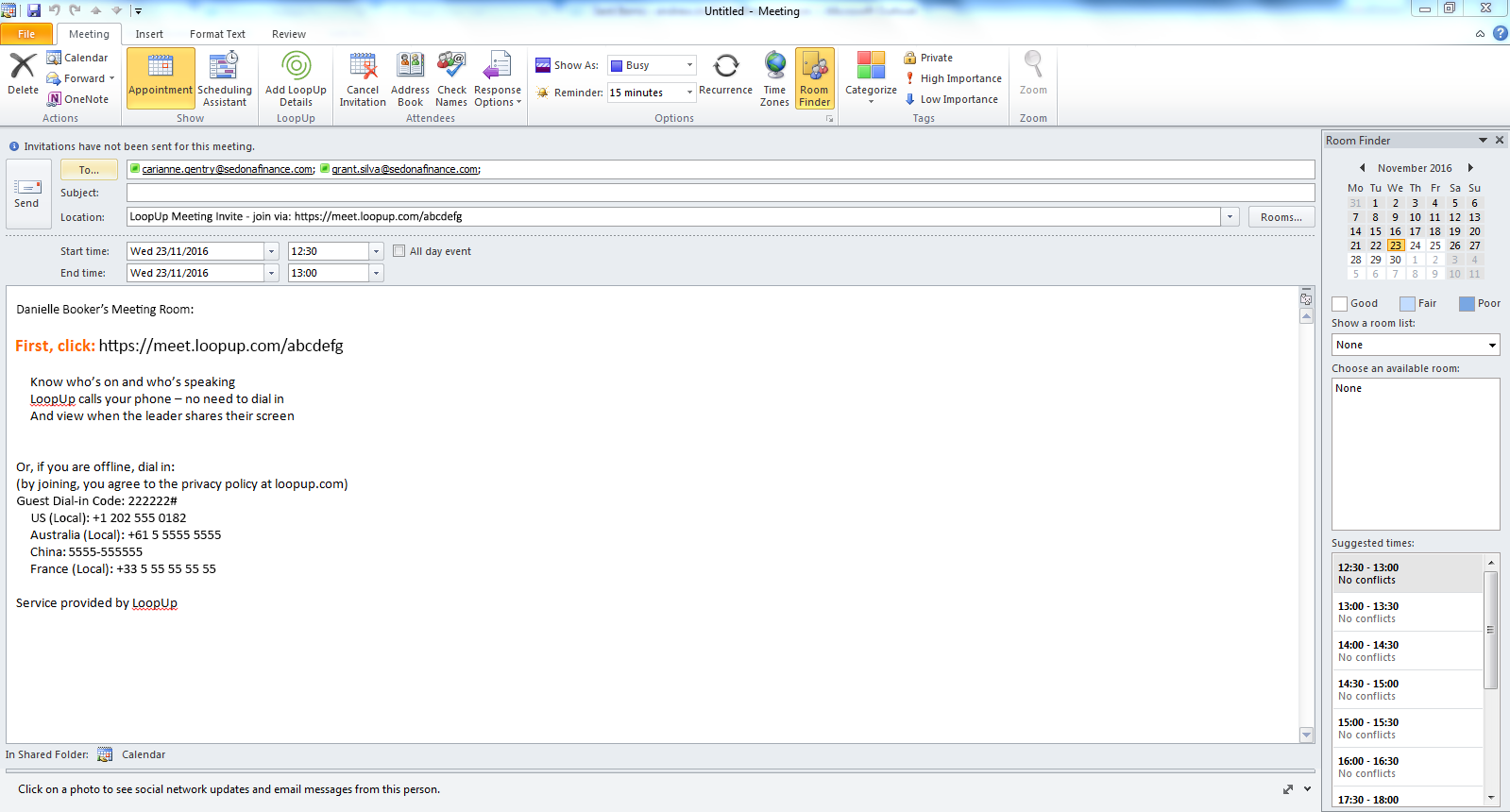 When your meeting has begun, and first guest has joined, you'll get a pop-up notification onscreen.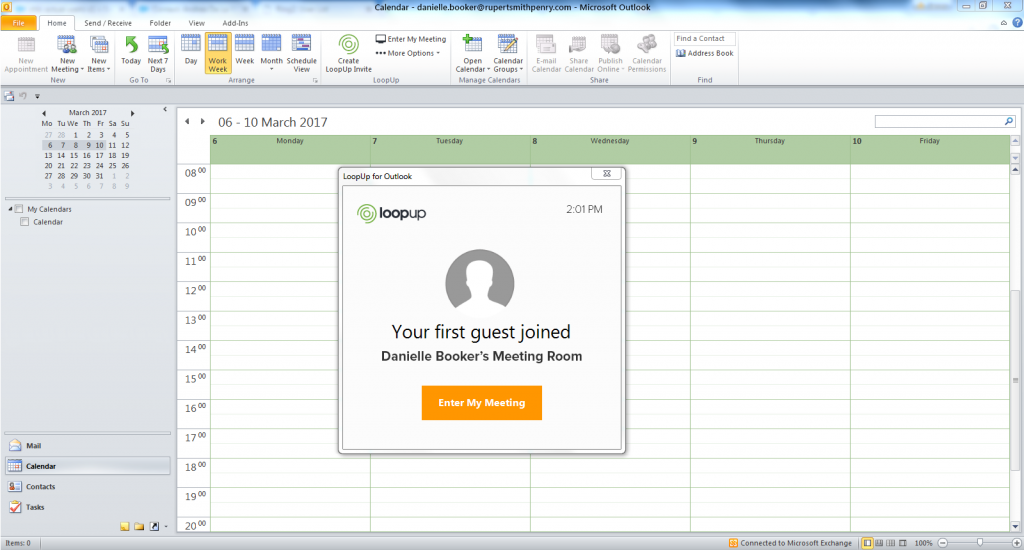 Simply click the Enter My Meeting button to be taken to the join card and… well, you'll have to read the next blog to see what to do next.
To get more updates on remote meeting best practices and tips, follow us on Twitter, LinkedIn and Facebook.