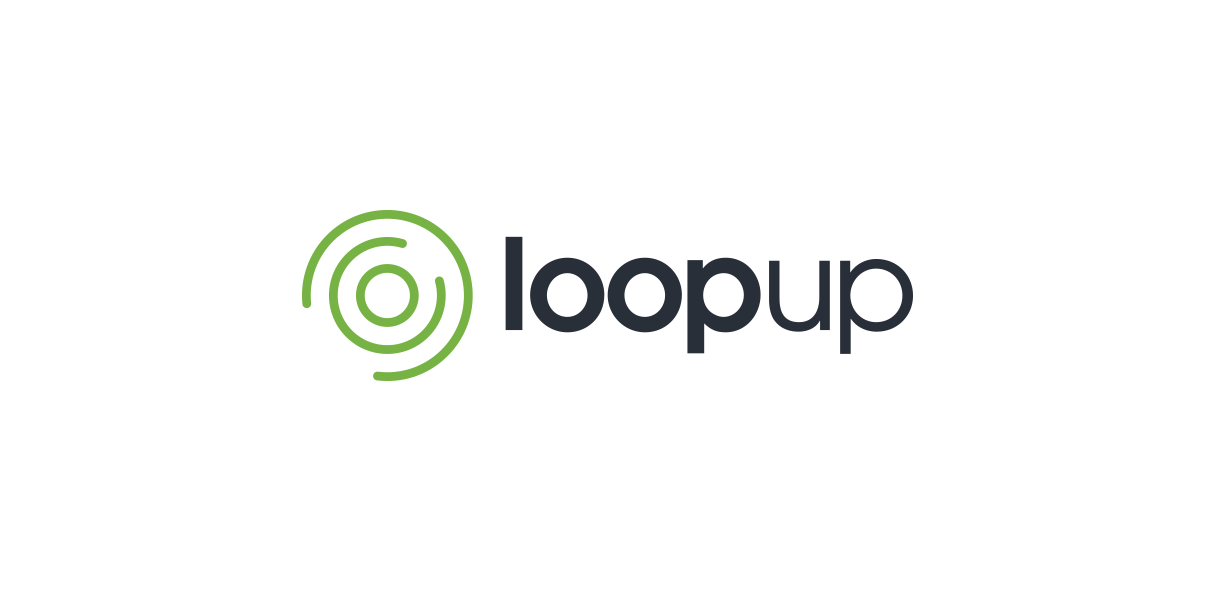 One of our customers' favorite LoopUp features is screen sharing. We think it's because we've made screen sharing so simple and most other tools in the market are, well… not so simple.
We believe that collaboration in remote meetings is generally better when there is a visual element like screen sharing. People tend to be more engaged, they can follow along easier and in some cases sharing content can even help meetings get done faster.
The challenge with screen sharing on other conferencing tools is that it's usually a pain to use. Other tools can be complicated, require too many downloads or plugins, or just simply not work. There's nothing worse than wasting time trying to figure out how to share your screen in the middle of a meeting only to have it fail. Ugh.
At LoopUp, we wanted sharing your screen to be a seamless, natural part of your meeting – not some feature you had to search for and teach yourself to use. With LoopUp, screen sharing is literally one click. It's that easy.
If you've never shared your screen with LoopUp before, here's how you do it:
First, click the link to join your LoopUp meeting (if you've never done that before, you're missing out! Learn more here.)
You should see a big, orange button in the center of the screen. It says, "Share My Screen."
Click the button. You're now sharing your screen.*
You'll see a green band, which shows you what part of your screen is being shared.
When you're done sharing, just click the big, red button in the center of your screen. It says, "Stop Sharing." (You can also stop sharing by using the meeting controls in the bottom right-hand of your screen, or by ending the meeting.)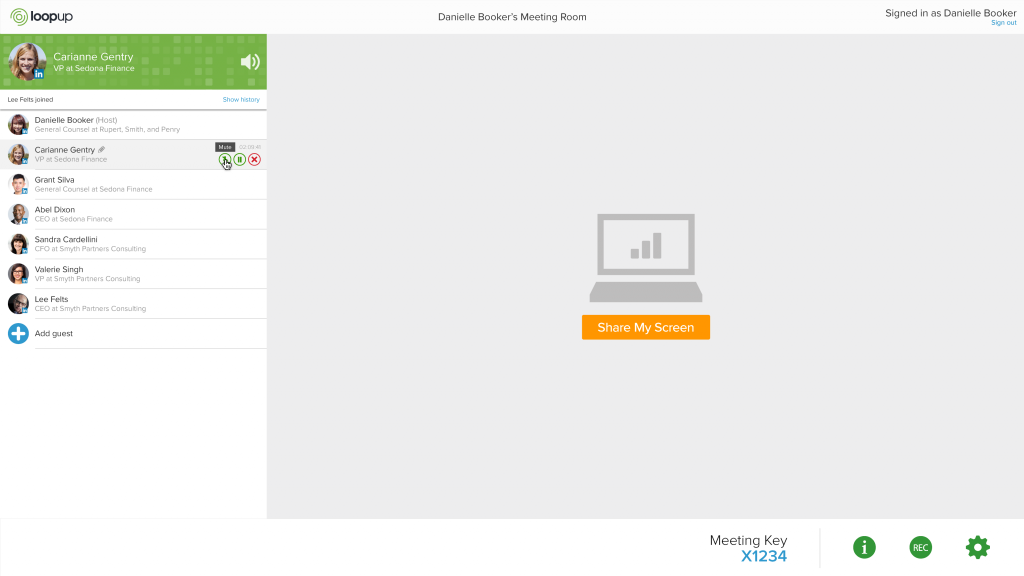 Screen sharing on LoopUp is just as easy for guests as it is for meeting hosts. The default setting on LoopUp meetings is "Guest Ask Permission." This means that your guests will also see the big, orange "Share My Screen" button when they join the meeting, but when they click it, you'll get the option to allow them to share or not. You can also change this setting to always allow guests to share, or to never allow guests to share. It's up to you.
The other great thing about screen sharing with LoopUp is that guests can view what's being shared on any device, without having to download a plug-in. As long as they click the link to join the meeting, they'll always be able to see who's on, who's talking and what's being shared. Amazing!
For more detailed information on sharing your screen, click here.
To get more updates on remote meeting best practices and tips, follow us on Twitter, LinkedIn and Facebook.
*The first time you share your screen, you'll need to follow our 1-minute setup instructions. Don't worry, it's only three short steps!