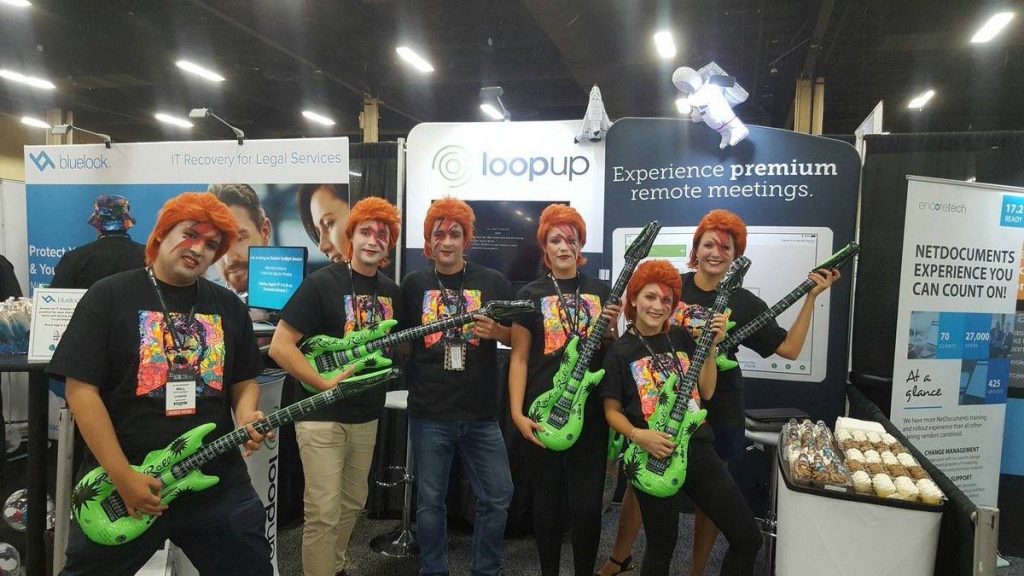 We had a packed week at ITLACON 2017 this year, including a booth filled with Bowies, product demos, swag and more!
ILTACON is one of the leading educational and networking events for legal professionals. Held this year at the Mandalay Bay resort in Las Vegas, the four-day event exposed attendees to the latest innovations (as well as what lies ahead) in legal technology through sessions, demos, and other networking opportunities.
The event kicked off with a 'galaxy' night in the exhibitor hall. Crowds at the Monday-night event got quite a treat from the LoopUp booth filled with lightning-faced Ziggys, sharing out stardust cupcakes and demos of LoopUp remote meetings in action.
Take a look at this 'air-guitar'-playing band on their own space oddity.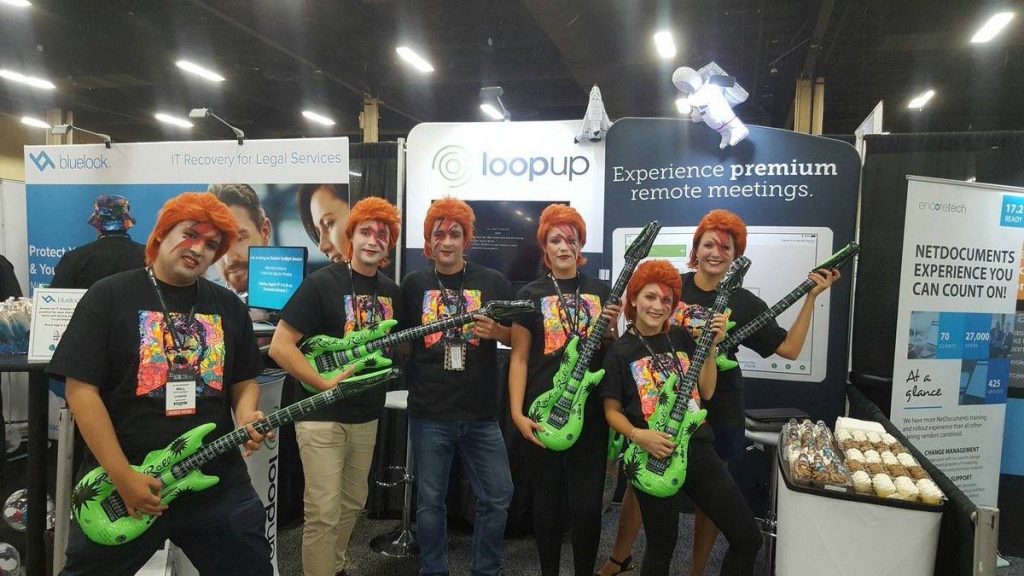 The rest of the week we saw the crowds pouring into the booth looking for answers on how to improve their conference call experience. We have all been there – time wasted waiting on late joiners, figuring out who's talking, or downloading plugins just to view a shared screen – conference calls can be painful. There's got to be a better way to make conference calls work for everyday users.
With LoopUp, you'll always know who's on the line and who's speaking, and can view screen sharing from any device – no downloads necessary. Visitors to the booth were shown the ease of navigating LoopUp premium remote meetings, from joining calls via the invite link to one-click screen sharing and meeting controls across desktop and mobile devices.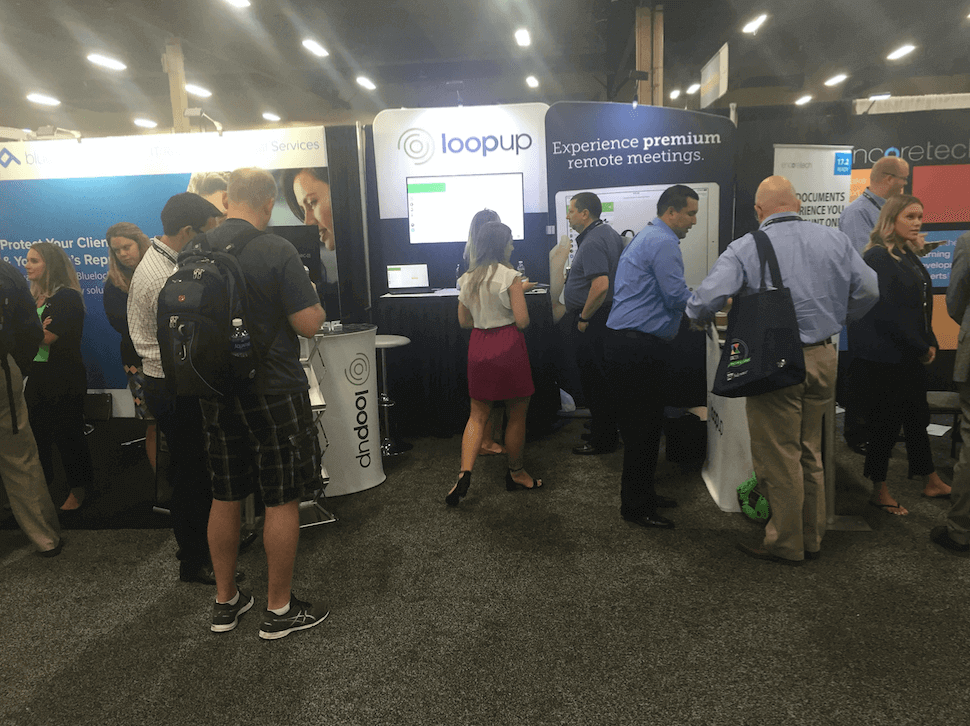 There was some good conversation and visitors to the booth also received free mobile stands and cards holders to give a boost to their mobile remote meeting experience.
Excited to see everyone back at ILTACON 2018. Have a great year!
To get more updates on LoopUp happenings, follow us on Twitter, LinkedIn and Facebook.