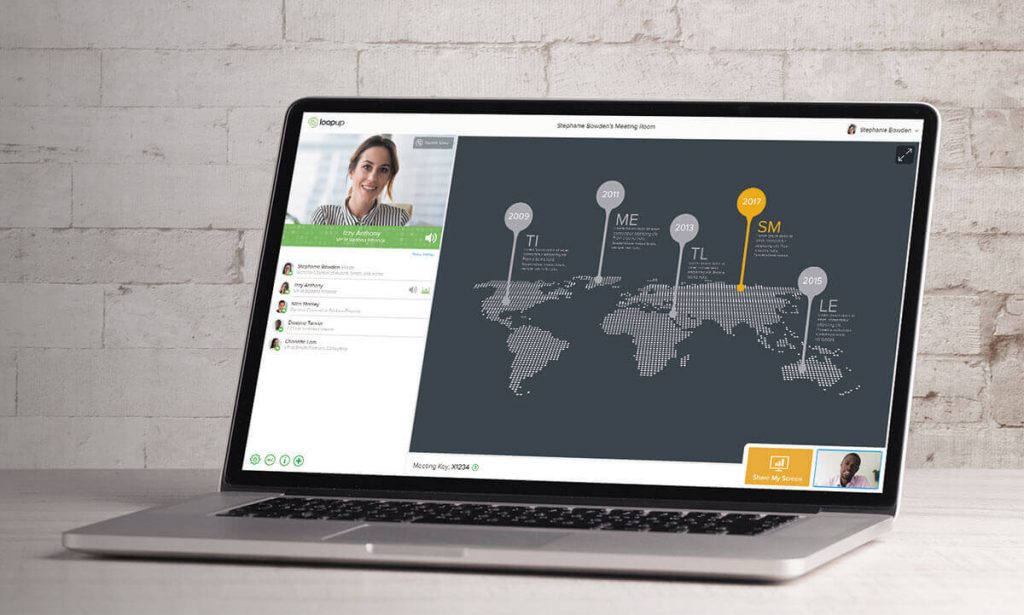 Today, LoopUp launched two new remote meeting plans for individual users. Our Free Plan allows users to schedule and host LoopUp remote meetings with a limited set of product features, while our Business Plan provides access to an expanded range of features for a monthly charge of $15 or £15 per user. Our Enterprise Plan for multiple users within an organization remains unchanged, as do our solutions for full business telephony in the cloud.
The Free Plan is intended for individuals that want to try LoopUp remote meetings for the first time, or who only need a limited feature set. There's no limit to the number of meetings that a user can host on the Free Plan, or the duration of those meetings (subject to our fair use policy!). Users can host up to 10 participants in each meeting, and participants have access to screen sharing, video and call recording.
With the Free Plan, users and their guests join meetings by clicking a join link in the meeting invite, and LoopUp dials out to them on a phone of their choice. Participants can only join by dialling out to a domestic landline or mobile phone – there are no dial-in numbers, and participants can't dial out to an overseas phone, so it's not possible to use the Free Plan for international meetings.
The Business Plan is intended for individuals with more comprehensive remote meeting needs, but who don't need access to the full set of enterprise features. As well as joining meetings by clicking a join link and dialling out, participants can also dial in to meetings using local-rate access numbers. Participants can also join meetings from almost any country in the world by dialling out or by using a local access number, so the Business Plan can be used for international meetings.
The Business Plan is available for a monthly charge of $15 (US) or £15 (UK). Domestic dial-out and dial-in access is unlimited. Additional Pay-As-You-Go charges apply for international dial-out and dial-in access. Users can host up to 20 participants in each meeting with a Business Plan.
LoopUp's Enterprise Plan for organizations remains unchanged. Users have access to the complete set of premium remote meeting features, while IT teams are provided with enterprise-grade features like centralized user provisioning, management and invoicing. This makes it straightforward for IT teams to implement and manage LoopUp for all employees. Dedicated account managers are on hand to support with deployment, user training and account queries. User support is provided by our 24/7, follow-the-sun customer support team. And with the Enterprise Plan, users can host up to 150 participants in each meeting.
We're introducing these new plans to provide simple, cost-effective ways for individuals to start using LoopUp without needing their employer to roll out an Enterprise Plan. We want more people to experience how using LoopUp leads to better, more productive remote meetings. That's certainly what our users are saying on review sites like Gartner or Capterra. The Free Plan replaces our previous 30-day free trial, and the Business Plan replaces our previous online self-serve plans.
Click here to find out more about the range of remote meeting plans and pricing available from LoopUp, or to sign up for a Free Plan.