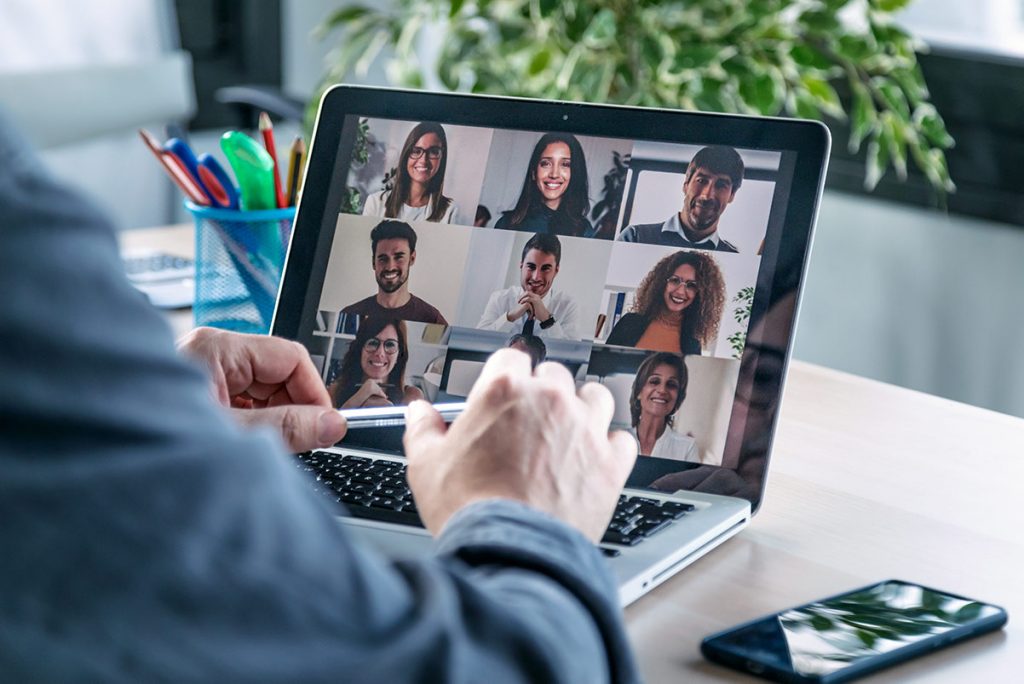 The work-from-home phenomenon has seen Microsoft Teams become the fastest-growing business app in Microsoft history. We look at why law firms are leading the charge.
When much of the world shifted to remote working last year, tools that could bring the collaboration functionalities of a traditional office to a mobile, desktop or in-browser were urgently needed.
Launched just three years previously, Microsoft Teams swiftly became the dominant solution for internal collaboration within the legal industry.
For professionals whose time is accountable by the minute, adopting a familiar, consistent interface made sense. Working on a digital workspace that was part of the Office 365 stack and offered instant access to applications such as SharePoint, OneNote and Planner also saved time. There are other advantages that worked well for legal professionals: internal and external people can comment and work on documents simultaneously. Contacts are unified across Teams and Office.
Adding Microsoft Teams Calling – and cloud telephony – to the Teams workspace empowered another level of smarter, more productive working. Cloud telephony represents increased reliability, better sound quality and lower costs. But perhaps most importantly, it has delivered the flexibility to quickly make changes, as situations demand and businesses expand and adapt to a post-pandemic world.
For many legal firms, the adoption to cloud telephony is more a case of when rather than if. According to research in the latest Briefing report published by Burlington Media Group, almost two-fifths of law firm technology and operational leaders polled last November said they were 'actively considering migrating their telephony system across to the cloud' – and a fifth had already selected Microsoft Teams for that purpose.
With cloud telephony, all employees can work on a single, unified interface. A particularly compelling scenario for law firms based in multiple countries. For IT departments, Teams Calling eliminates complexity and cost from their operations. But there are challenges to navigate in terms of international telephony. Telecommunications is a highly regulated industry and multinationals need a PSTN replacement solution that complies with local regulations in each country where they have users.
As a Microsoft Gold Partner, we can help with this challenge. We have the infrastructure and regulatory approval to deliver cloud telephony in more countries than any other single provider. Having already worked with 5000 businesses – including 20 of the world's leading 100 legal firms – we have the expertise to create a solution that's tailored to your firm's needs.

If you're interested in finding out more about making your firm's transition to Teams Calling, we'd love to speak to you.
Read more here.