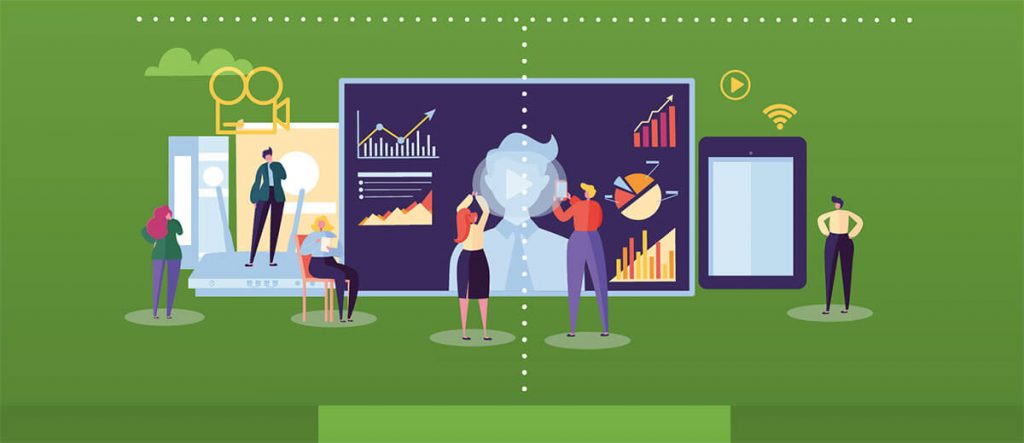 Danielle Homer manages Event by LoopUp's global team who deliver hundreds of event calls every month. Here she reflects on the changes she's seen in how customers have been using large managed conference calls since the Covid-19 pandemic struck.
We've seen a big increase in event call volumes
Since lockdown, customers have been using operator-assisted event calls far more frequently. One of our customers has increased their managed conference calls from 3 to 90 calls per month!
Our overall event call volumes have tripled – a trend that is continuing, despite some aspects of lockdown being eased.
I've been looking at the way customers have been using our services and what's been driving the increase over the last few months.
Previously, event calls were used mainly for important large announcements
Before lockdown, event calls were typically reserved for the large "set piece" meetings such as periodic earnings calls, company-wide announcements and "town hall" calls. These calls occur relatively infrequently and demand a lot of organisation so that the operator can be prepared for every eventuality.
Controlling the Q&A and interactivity during these calls is vital to staying on message. The smooth running of the managed event call has a direct bearing on the reputation of the hosting company.
Customers have realised that these attributes are valuable for other types of meetings too.
Lockdown has resulted in event calls are being used for other types of meeting
Global operator-assisted conference call providers, such as LoopUp, have seen changes in the types of meetings event calls are being used for since lockdown began.
Broadly, these fall into two categories of meetings:

1. Smaller, business-critical meetings

Event calls are being used more frequently for smaller, senior management meetings (typically between 20 and 50 people). These include board meetings, strategy planning meetings, team meetings and supplier briefings that would normally take place in person.

These meetings are crucial to the running of a business. They must run smoothly.

I believe there are two main reasons why hosts are turning to event calls for these types of meetings:

Firstly, many hosts want an operator to manage the preparation and running of the call, so that they can focus on delivering their message. The operator can run the Q&A, manage the order of questions and moderate the open forum discussion, taking the pressure off the host.

Secondly, many hosts are not confident using digital conferencing technology for these important meetings. And they may have good reason to be cautious.

Some of our new customers had previously experienced issues with audio reliability on IP-based video conferencing services. For example, audio reliability can suffer at peak times due to network congestion, when many participants are trying to join their meetings at the same time.

LoopUp routes all audio over regular phone lines, so meetings are never affected by IP network congestion and audio is always 100% reliable.
2. Seminars

We've also seen another new use case – large managed conference calls are being used to run seminars that, pre Covid-19, would have taken place in a lecture theatre or similar venue, with a host and panel of experts leading an interactive discussion.

In a live face-to-face environment, these meetings would have needed careful management.

Operator-assisted conference call providers, such as LoopUp, can replicate this. The operator can provide the level of control and interactivity organisers are seeking via managed Q&As, polling and screensharing of content.

Hosts can access a list of attendees and seminars can be recorded and made available for anyone unable to attend.
The trend looks set to continue
By using operator-managed event calls in new ways, our customers are continuing to run their important meetings.
Going forward, I believe the increased demand for event calls will continue. Many of our customers have indicated that their employees will be based, at least partly, at home even after it's deemed safe to return to an office.
How can Event by LoopUp help?
We run hundreds of successful operator-assisted calls every month for global clients.
If you feel we could be of help to you, or to find out more about Event by LoopUp, please get in touch at danielle.homer@loopup.com
About the author and LoopUp
More than 5,000 firms around the world trust LoopUp with their important remote meetings, from day-to-day conference calls to high profile event calls. Danielle Homer manages the Event by LoopUp team in the UK.