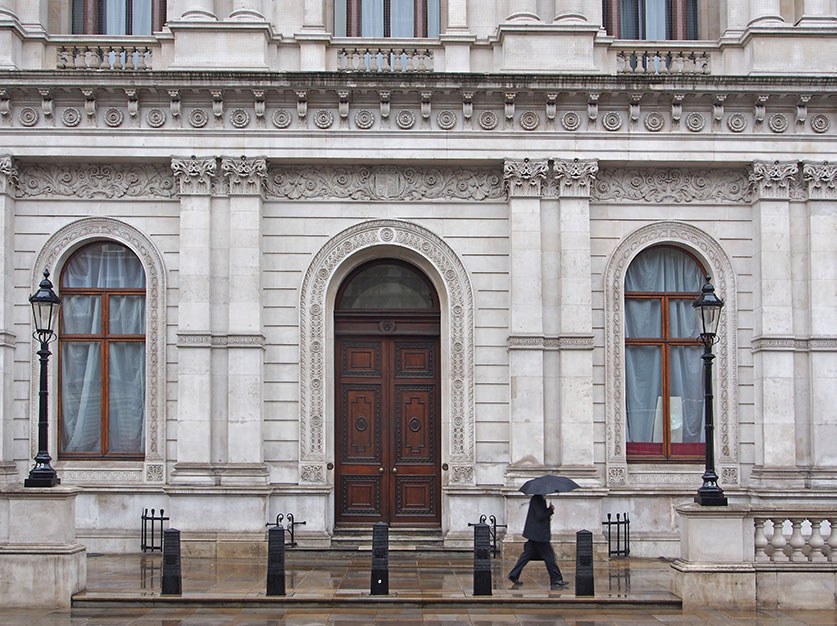 Cloud solutions such as Microsoft Teams Calling are delivering the productivity tools out-of-office employees need.
With the majority of Whitehall civil servants still working from home and officials considering a "30/70 model" for many roles, remote working looks to become a permanent fixture in the service.
"Not everybody will be back all the time, flexible working will be part of our future," confirmed Gillian Keegan, minister for apprenticeships and skills, earlier this week. When asked about current workplace attendance at the Department for Education, the minister estimated it was around 20-25% on any one day.
This follows an announcement earlier this year that the UK government has signed a new three-year Memorandum of Understanding (MOU) with Microsoft. Running until April 2024, the MOU with the tech giant is aimed squarely at empowering the adoption of new technologies; supporting the management of hybrid working and advancing the transition from legacy IT to cloud solutions.
Value for money technologies that improve services
Cloud-based services such as telephony are a key tool in the task of making hybrid-working both time and cost-efficient. Cloud telephony represents increased reliability, better sound quality and lower costs. But perhaps most importantly, it has provided government bodies with the flexibility to quickly make changes, as situations demand and remote working takes precedence.
"This new agreement with Microsoft builds on the government's One Government Cloud Strategy," said Gareth Rhys Williams, government chief commercial officer at Cabinet Office. "It shows the government's determination to drive transformation, as well as adopt value for money technologies that improve services and ensure government departments and their staff have the digital tools they need, now and in the future."
Microsoft Teams Calling – the cloud telephony component of the Microsoft bundle ­– brings together the telephony, meetings and messaging functionalities that a modern workforce requires on a single unified interface that they can access from the cloud. It effectively delivers the collaboration and communication tools of their office to wherever they work.
For IT departments, Teams Calling eliminates complexity from their processes. Given current budget tightening, the cloud's flexible pricing structure offers further argument for adoption. Adding Teams Calling to the Microsoft Office bundle fully utilizes their license agreement, whether users are on E1, E3 or E5.
Beneficial terms for UK public sector IT leaders
The MOUs between Microsoft and the UK government have increasingly focused on cloud services. This latest MOU – the Digital Transformation Arrangement 2021 (DTA21) – invites all eligible public sector organizations to take advantage of beneficial terms for Microsoft 365, Azure and the cloud services.
"This agreement recognizes the significance of cloud computing to the UK public sector as it continues its digital transformation," said Philip Orumwense, commercial director and chief procurement officer for technology at Crown Commercial Service, the executive agency of the Cabinet Office. "There is no committed spend. Public sector organisations will budget for this spend in the usual way, and can get discounted pricing with the suppliers they choose. The eligibility criteria covers the vast majority of the UK public sector."
Shifting to Teams Calling: Streamlining the process
The operational advantages in adopting cloud-based telephony are persuasive, but moving away from often disparate, legacy on-premises set-ups is challenging. The right Microsoft Partner can make this transition streamlined, delivering Teams Calling in a platform that drives both organizational productivity and user engagement.
If you're interested in taking advantage of the DTA21 and finding out more about the move to cloud telephony, we'd love to speak to you. A Microsoft Gold Partner since 2010, LoopUp has the expertise to deliver a best-in-class solution for your workforce – from consultation and design through to delivery and support.